ENVIRONMENT AND CLIMATE ACTION
ENVIRONMENT AND CLIMATE ACTION
Club La Santa meets the Spanish national standards for sustainable construction. We have invested in the best technology to achieve our long-term energy efficiency and saving goals.
The hotel's facilities are designed and built with environmental sustainability and energy efficiency in mind. We extremely proud to be considered a green hotel, with an official "A" Energy Performance Certificate.
Club La Santa harnesses heat directly from Lanzarote's underground energy through geothermal heat pumps. We're able to generate a heating capacity of 3,275 kWp and/or cooling capacity of 2,800 KWF. This is one of the biggest geothermal installations in the Canary Islands and Spain.
We use the heat from this renewable energy source to heat the two 50m pools, the new hotel and to generate hot water in the original part of the resort. What's more, we also use it to power the air conditioning in the new hotel.
Club La Santa has over 407 solar panels (855 m2) installed on the roof of the hall, squash hall and other buildings, which generates 1.060 MWh annually or the equivalent of the consumption of 100 households. We use the generated energy to heat the water in the hotel as well the Olympic and the children's swimming pools.
The heated pools are covered at night and during periods when they are not used. This helps us reduce heat loss through evaporation significantly
Over 90% of the new lamps at Club La Santa are LED lamps. In all the outdoor green areas, we've installed a system to ensure that lights are only on during certain periods of the day.
We keep and reuse the water from our pools when we change them. After precipitation and a filtration process, we reuse it to flush toilets and urinals.
Wastewater from the hotel is collected and transported to a modern public treatment plant recently built in the village of La Santa. The treated water is then returned to the hotel, where it is stored in a cistern and reused for irrigating green areas.
All waste at Club La Santa is recycled and sorted into different containers for glass, metal, paper, etc., and then sent to the municipal landfill.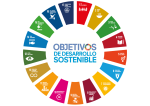 Objetivos de Desarrollo Sostenible
Glasgow Declaration - Climate Action in Tourism
Biosphere Sustainable Lifestyle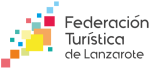 Federación Turística de Lanzarote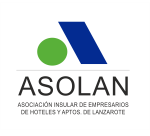 ASOLAN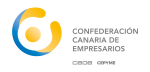 Confederación Canaria de Empresarios