ABOUT THE EVENT
This Camp is aimed at intermediate level swimmers and Triathletes/ Open water swimmers looking to find clear, concise and helpful coaching towards faster swimming in Open water. This camp will enable participants to swim faster and more confidently.
This is the camp to understand how to gain confidence in Open-water. It will help you swim just the racecourse distance as many unnecessarily add 100's of metres, teach you how often you should sight and help with relaxed breathing. We can help with the OW FC technique as it can differ from pool swimming and wetsuit fitting skills. Race tactics will be covered, and we can help both Triathletes and those just racing Openwater.
The sessions are perfect for competitors from Openwater newcomers to intermediate levels (but several Pros have also attended in the past!). The aim is to mix practical workouts with talks, videos and demonstrations. Athletes who have a few years of endurance training in Swimming or Triathlon will find it manageable and entertaining.
Upcoming events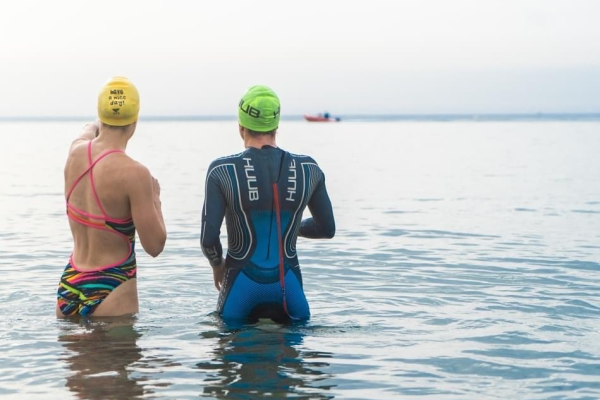 10.30
Swim session - South Pool session and allocation of lanes by ability
17.00
Swim session Open water – CLS Lagoon (1-3km)
---
08.00
Swim session – Open water – Trip to Puerto del carmen (Ocean Beach swim)
16.00
Swim session – Optional South pool session
---
07.00
Swim session – Open water – CLS Lagoon (1-3km)
15.00
Swim session – Optional South pool session
---
09.00
Swim session –Open water – Trip to Arrecife beach front swim
---
08.00
Land training are strength exercises – 40mins
09.00
Swim session - South pool session – Skills and Open water tactics !
15.00
Swim session – Open water CLS lagoon – Swim relay
---
09.00
Swim session – South pool session
16.00
Swim session – Timed open water swim (1-2-3km distance options)
19.30
Dinner – El lago – Price included in camp fee
---
08.00
Optional swim session South pool before departure
USWIM
USWIM
Uswim was founded in the early 90's by Dave Quartermain and has supported and asisted 1000's of swimmers in their openwater achievements. As a top ranked openwater swimmer himself Dave brings passion and enthusiasm to all aspects of openwater swimming and coaching .
Bring in Karen Quartermain and you have a whole genre of openwater challenges to get stuck into with Uswim Adventure. she has gained great experience in long distance open water swimming and triathlon during her time at Uswim
Please remember your swim equipment such as a pool buoy, kickboard, flippers and a wetsuit.
The fee is 210€, including all activities in the programme, a t-shirt and the celebratory dinner.
Places are limited; early booking is advisable to avoid disappointment. Please note that the camp is restricted to guests staying at Club La Santa.
From time to time, there are not enough participants in an event to ensure that everyone can enjoy a good experience, in which case we reserve the right to cancel. This happens rarely, and should this occur, you would be refunded the total amount of the event.
ANY QUESTIONS?
If you have any questions or if there's anything else we can help you with, please get in touch. We're happy to help!