ABOUT THE EVENT
Bemærk venligst, at dette er et internationalt event!
Use this week to focus on technical aspects of swimming, biking and running but at the same time build on your winter endurance / base with some longer but fairly relaxed training.
This camp is very much about building on your winter endurance with some solid winter miles but this is also the perfect time of the year to work on technical aspects of the sport. So every day there will be an emphasis on good training but at the same time an element of technical work will be included.video analysis of swimming and running. Its a great time of the year to escape the worst of the winter weather and gloom and get away for a week of great training on a great environment with other like minded people
The camp is aimed at all abilities, ages and distances and will be limited to 20 people.
Upcoming events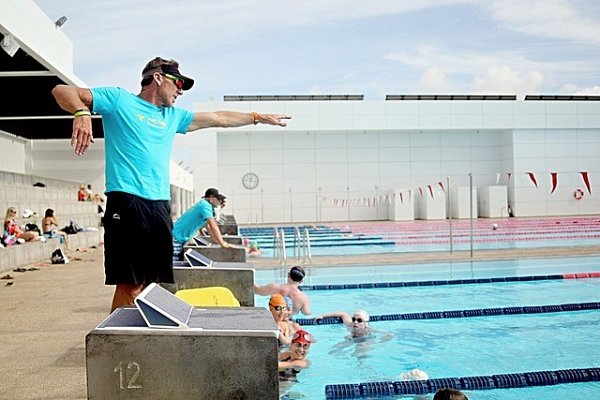 Der er i øjeblikket ingen events planlagt
MEET
THE INSTRUCTOR
MEET
THE INSTRUCTOR
Richard Hobson 10 years as a pro, 5 times National Champion, Olympic Coach to 2 athletes, Performance Coach for the British Triathlon Association, Head Coach Bath Triathlon Performance Center, Age Group Coach to European and World Age Group Qualifiers. He and the rest of the coaching team knows what it takes to succeed, whether you are a beginner, an elite performer, doing it for fun, or you want to be the next Olympic Champion; the knowledge and experience to help will be there.
The price is £220/240 €, including all activities in the programme and and a special event t-shirt.
Places are limited, early booking is advisable to avoid disappointment. Please note that the camp is restricted to guests staying at Club La Santa.
From time to time, there are not enough participants in an event to ensure that everyone can enjoy a good experience, in which case we reserve the right to cancel. This happens rarely and should this occur you would be refunded the full amount of the event.
ANY QUESTIONS?
If you would like to book onto this camp or find out more information about it please contact Richard Hobson.
MÅSKE DU KUNNE VÆRE INTERESSERET I