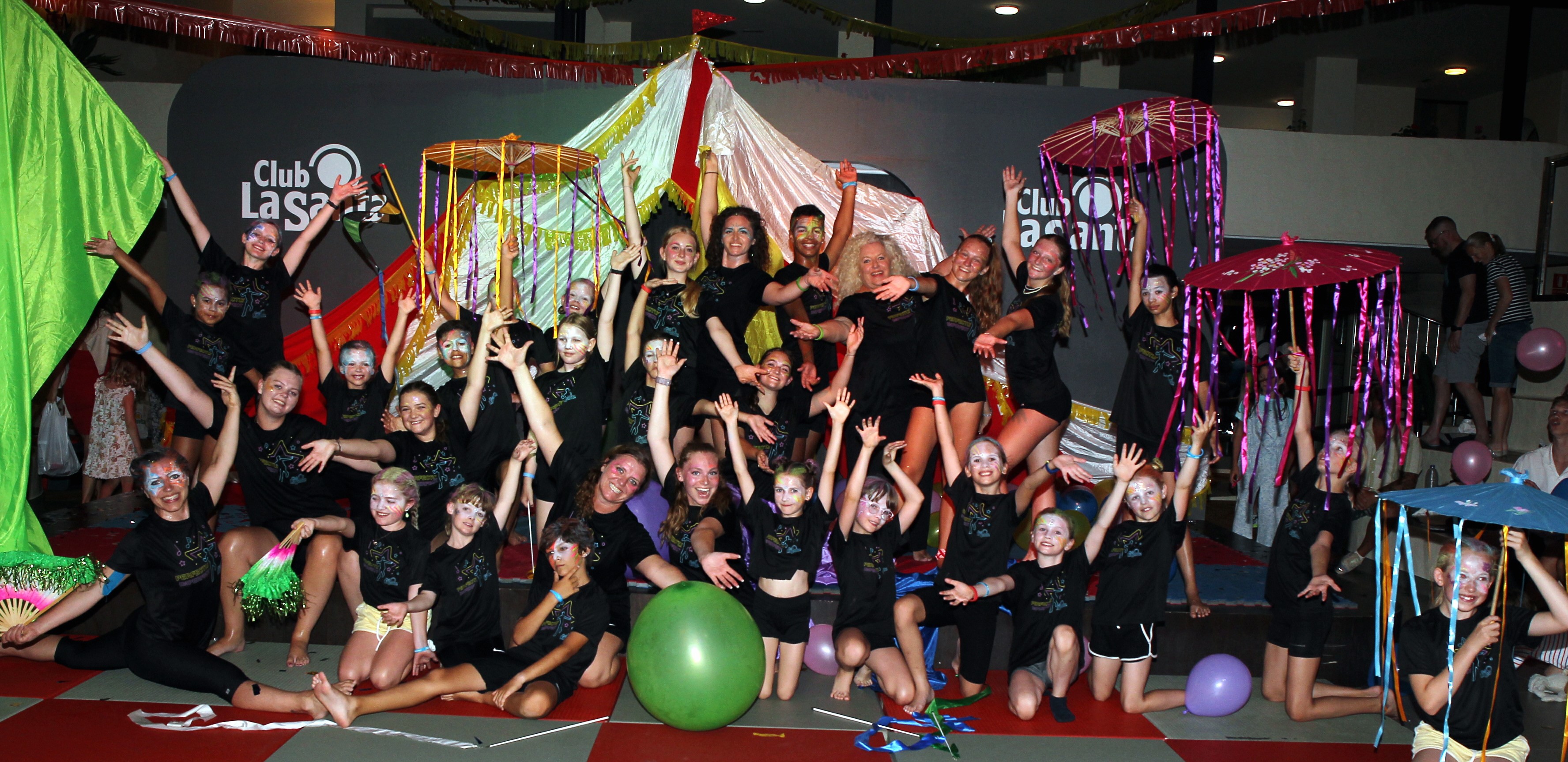 ABOUT THE EVENT
The Kickin' Dance Zone School Team invites kids between the ages of 5-17 years to come and join in the fun, being creative with music, dance and drama.
This event is now unique and exclusive to Club La Santa.
The K.I.D.Z School will keep your kids and teenagers active by bringing out their talent and creativity through theatre and dance and providing your child with a non-competitive element during our summer programme.
THE KICKIN' DANCE ZONE SCHOOL PHILOSOPHY
Now in its 22nd year, the Fit'n'Fun Team sees many of its performers come back year after year to Fit'n'Fun KIDZ & TEENZ. The kids and teenagers have the opportunity to join in with all the fun, get creative with music, dance and drama, and get hands-on experience with show production. By joining the Fit'n'Fun Crew, your child will become part of a cohesive team, producing a fantastic and professional show in just 4 days to perform to the guests on Tuesday night in the Square.
Lydia Campbell, Director of Fit'n'Fun K.I.D.Z, believes that all children should have the opportunity to experience dance and drama together no matter what their age, ability, language or nationality. The aim is to develop their confidence, self-esteem, imagination, coordination, rhythm, creativity, and motivation. We make them a part of an international performing team through dance, music, drama, and production. The training at Fit'n'Fun Kidz & Teenz is so diverse that it encompasses various dance/drama techniques from contemporary and street dance to acrobatics, martial arts, stage fighting and mime. It doesn't matter what your child's ability is … "we don't expect all children to be of the same level or have the same background or experience in dance…".
During the event week, the team work on developing the participants' strengths and interests. This process enhances their passion for performing arts and gives them the confidence to explore new styles of dance and theatrics. In addition to this, there is a big focus on collaborative learning - the instructors empower the participants by encouraging them to work with all the children regardless of age, nationality, gender or ability. This nurtures emotional and social development and builds learners' confidence.
There is an intense process at the start of the event week during which all participants learn between 10 to 12 pieces of choreography. Once the choreography is in place, the team will then tailor the production around the strengths and capabilities of the participants. Teenz and Kidz learn, dance and work together from the first session.
The end result is the ever spectacular Fit'n'Fun Show, which everyone stars in, at the Square on Tuesday night.
We ask everyone to come with an open mind regarding what can be achieved during the event week - after watching the Tuesday night performance parents and audience members can never quite believe that such a high quality production is put together in such a short space of time.
We look forward to seeing you there!
Upcoming events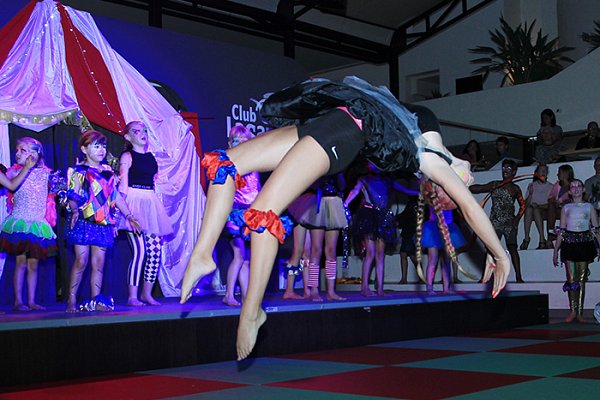 16.30–18.30
Learn first 3 dance routines
---
09.30 - 11.30
Learn 4th - 7th dances
---
09.30 - 11.30
Learn 8th - 11th dances
---
09.30 - 11.30
Learn finale dance
---
09.30 - 11.30
Full Show run through.
16.00 - 17.00
Dress & Technical rehearsal
19.45
Meet for costumes & make-up
to All of the Fit'n'Fun Crew
MEET THE INSTRUCTORS
MEET THE INSTRUCTORS
LYDIA CAMPBELL
Director of FitCamp® & FitnFun KIDZ, Lecturer, Author & Video Producer
ANTONIA
Trained at Circus Space London, Royal Welsh College of Music & Drama Undergraduate, Entertainment Manager, Club La Santa, 2015-2016
RAYNE
Entertainment Manager, Club La Santa, 2003-2005, Activities Manager Royal Carribean Cruise Lines (2005-2007)

HESTER
Director of CircusFit UK, trained at Laban, dancer and aerialist at the Royal Opera House and English National Opera

SARA
Voice over artist, actress, singer and creator of Twinkle Rock
Please note that the team may be subject to change, but that at least 2 of the above instructors will be here.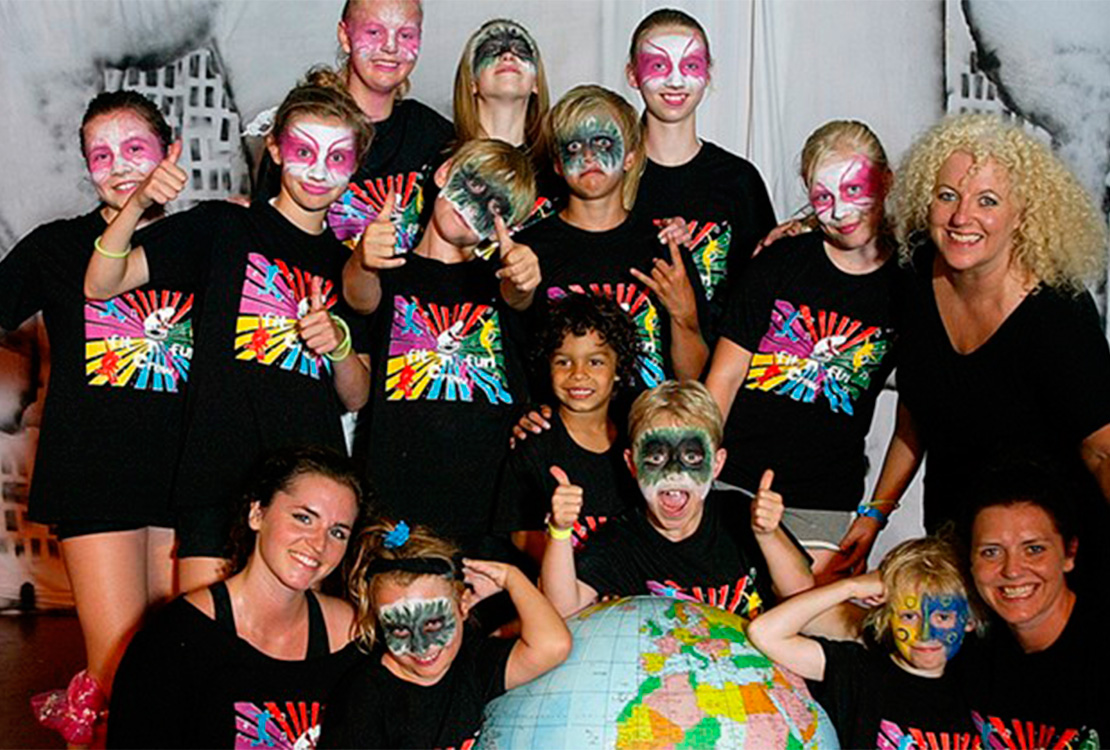 The price is 40€ and includes all activities on the programme and an event t-shirt.
Places are limited (40 kids and teens), early booking is advisable to avoid disappointment. Please note that the camp is restricted to guests staying at Club La Santa.
From time to time, there are not enough participants in an event to ensure that everyone can enjoy a good experience, in which case we reserve the right to cancel. This happens rarely, and should this occur, you would be refunded the total amount of the event.
ANY QUESTIONS?
If you have any questions or if there's anything else we can help you with, please get in touch. We're happy to help!
DAS KÖNNTE SIE AUCH INTERESSIEREN