ABOUT THE EVENT
Join us when Elisabeth Dalsgaard and Swingtime once again rocks Club La Santa with the famous and popular Arobic & Dance Convention.
As always, it is the ultimative fitness experience but this time also with special anniversary classes and extra activities in the evening.
It's a week where you can learn from the best instructors in the world. Any corner of aerobics, dance and fitness will be covered. An international team is ready to give you the ultimate fitness experience.
Professional instructors will guide you through the many and varied classes, no matter whether your favourite is aerobics, dance or fitness. Instructor or not, the broad spectrum of classes ensures there's something for you!
The convention is restricted to guests staying at Club La Santa during the event. Book today to guarantee a place on the best, action-packed aerobic event of the year!
Upcoming events

MEET THE INSTRUCTOR
MEET THE INSTRUCTOR
The professional team is lead by Elisabeth Dalsgaard.
Organiser and presenter. Elisabeth has been a professional instructor since 1995 and is in high demand throughout Europe as a respected presenter and instructor.
She has her own firm, Swingtime ApS, which runs four dance schools among other things.
She has organised events for Club La Santa since 2004. She has developed several concept classes. Most recently, Ballroom Fitness, which combines ballroom dancing with aerobics.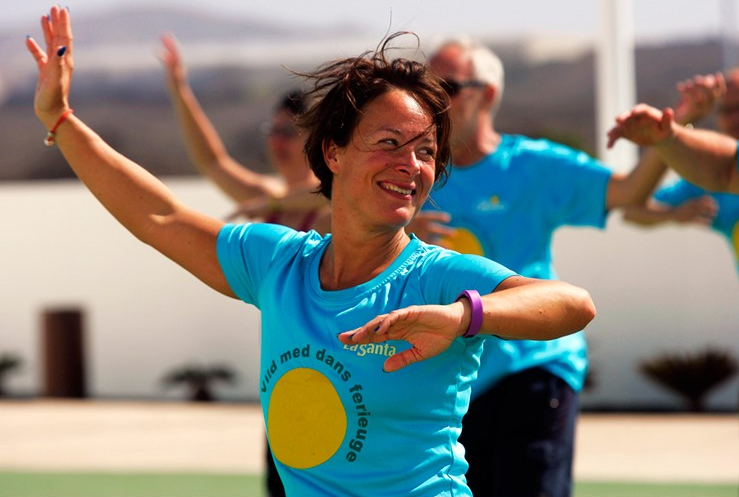 MEET THE INSTRUCTOR
MEET THE INSTRUCTOR
Steve Watson teaches in both June and September. Steve is co-director of Chrysalis Promotions and has been involved in the fitness industry for more than 23 years. After being awarded the "Puma New Presenter, 1998", he has achieved various other distinctions and even more international acclaim.
Steve's energy, enthusiasm, motivation and teaching technique ensure that his classes can be customised to suit individual needs. You feel safe in Steve's hands and he manages to get everyone involved in his classes.
He is one of Britain's most sought-after presenters. Read more on www.chrysalispromotions.com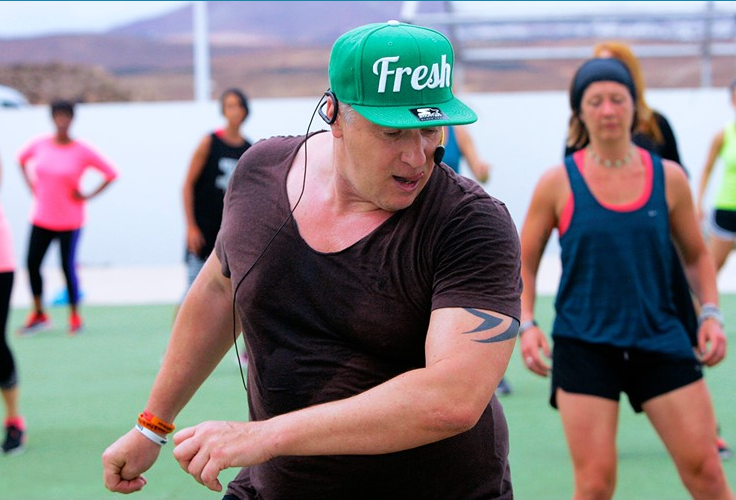 MEET THE INSTRUCTOR
MEET THE INSTRUCTOR
Sava Assenov is former Euopean master of Acrobatics and Bulgarian Champion of Aerobics. Sava currently lives in Munich but the whole world is his workplace. He is widely used and respected as a presenter at many large conventions.
He is particularly known for his "jazz-inspired" dance classes but his step classes, Pilates and yoga classes are also legendary. He always teaches with his characteristically calm and infectious humour and knows exactly how to create optimal power and energy in every class.
Read more on www.saas-event.de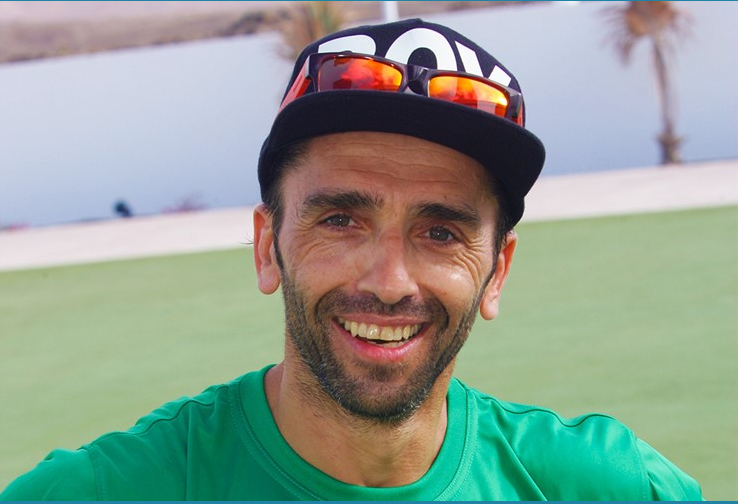 MEET THE INSTRUCTOR
MEET THE INSTRUCTOR
Kelly Reed
Kelly is the lead teacher at Choreography To Go, where she teaches Fitness Pilates, Level 3 and 4 Pilates instructor training. She is also a renowned choreographer, developer and teacher in the fitness industry, and has made a particular mark in Pilates, training instructors across the UK.
She runs the highly successful Project Possible Body Transformation programme with her partner Jason through their own training app. An app that transforms people's physiques and lives across the UK and abroad - helping people to thrive, not just survive.
MEET THE INSTRUCTOR
MEET THE INSTRUCTOR
Anastasia Alexandridi
Anastasia grew up in Greece and now lives in Germany. She Studied at High College Jazz, New York, and she is well known for her unique powerful teaching style, charisma, passion, methodology and stunning choreography.
She has appeared numerous times on Greek TV and has choreographed for famous singers and actors in Greece. She was The best International Presenter 2016, and has presented all over the world.
MEET THE INSTRUCTOR
MEET THE INSTRUCTOR
Among other achievements Toniah Pedersen is also known for her involvement as judge and choreographer in the programmes 'Pop stars' and 'So You Think You Can Dance'.
She teaches all over Europe, including regular sessions at Pineapple studio in London. Toniah challenges her students with creative and cool choreography.
She is used as a dancer and choreographer for a wide variety of stars including Mary J Blige, Will Smith, D'Angelo, Emma Bunton, etc.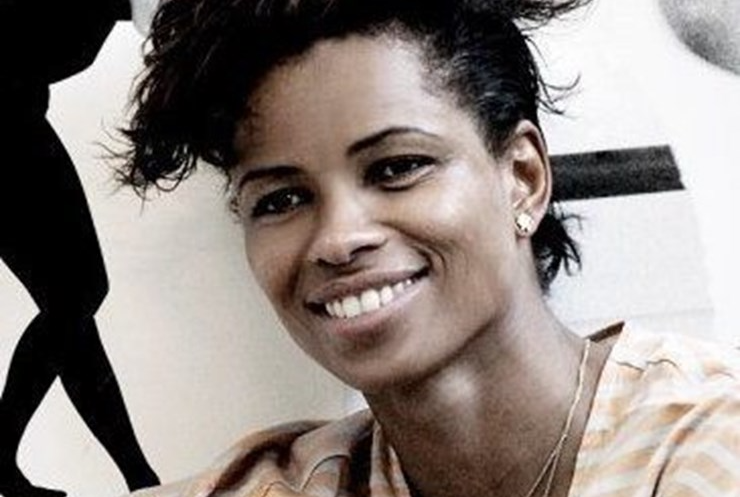 MEET THE INSTRUCTOR
MEET THE INSTRUCTOR
Christos Gabriel is a graduate from the Democritus University of Greece (B.Sc in Sport Science & Physical Education). He works as an International Fitness Presenter and presented in many countries.
He is responsible for the Group Fitness Education in one of the biggest Fitness Schools in Greece (Gr.a.f.t.s Hellas).
Christos passion to dance and expression through the movement is not only confined to fitness. In the past he has participated in Musical Theaters.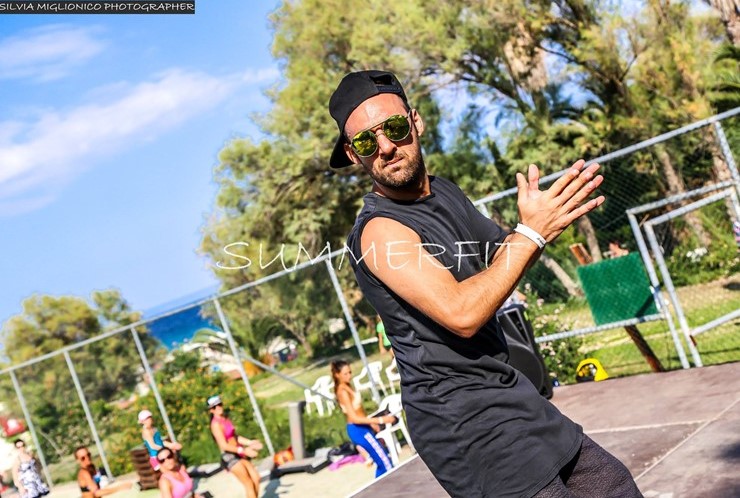 MEET THE INSTRUCTOR
MEET THE INSTRUCTOR
Pawel Oracz
Pawel is a highly skilled and respected speaker based in Poland. From 2007 to 2013 he was affiliated with IFAA Poland as a trainer and concept developer, and since 2012 he has also been affiliated with IFAA Germany.
He started aerobics in 2003 in Krakow, where he studied sports science at university. He has taught in more than 17 different countries and is currently one of Europe's most sought-after trainers.
He specialises in step aerobics and dance aerobics and always teaches with a unique flow and energy that attracts everyone.
MEET THE INSTRUCTOR
MEET THE INSTRUCTOR
Anja Dütsch is a passionate holistic yoga instructor from Germany. Her extensive experience spans over two decades.
She combines different movement disciplines to create a harmonious fusion of physical and mental wellbeing. With a strong foundation in the principles of perfect alignment, Anja offers her expertise as an instructor in disciplines such as yoga, spiral flow, fascia flow and functional flow.
Her yoga is about connecting with yourself and with each other. She loves bringing people together. You're sure to leave her classes with a deep connection between your body and your soul - and with a smile!
The convention is restricted to guests staying at Club La Santa during the event. Book today to guarantee a place on the best, action-packed aerobic event of the year!
It costs only Euro 150,- or DKK 1.100,- to participate.
It is no longer possible to purchase single lessons and day passes.
This event has to be booked before you go to Club La Santa. In case of booking at Club La Santa 4 days or more, there will be an extra fee of 15 € added to the price.
If traveling from Denmark, the fee will have to be paid together your travel arrangements. If traveling from the UK, Germany or rest of Europe please transfer your participation fee to:
Nykredit Bank
Iban: DK4581170003018800
Swift: NYKBDKKK
ANY QUESTIONS?
If you have any questions or if there's anything else we can help you with, please get in touch. We're happy to help!
DAS KÖNNTE SIE AUCH INTERESSIEREN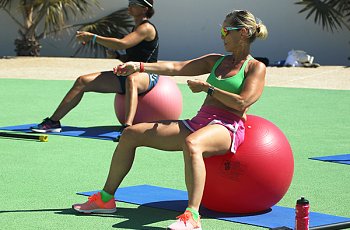 Power woche mit Charlotte Bircow (dk)
Englischsprachiges Event. Warum kombinieren Sie Ihren Urlaub nicht mit Aktivitäten wie Spinning, BodyPump, Pilates, Schwimmen, Laufen, Radfahren und Charlotte Bircows berühmten Kursen "Flat stomach forever" oder "Buns of steel". Aktiv sein und dabei Spaß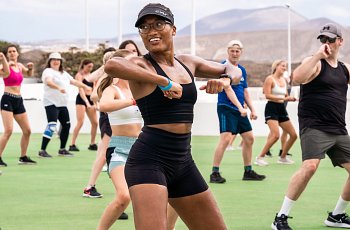 ALT for damernes
Drømmer du om en sundere livsstil med større overskud og mere energi? Bliv sommerklar på ALT for damernes luksuscamp på Lanzarote den 5. - 12. maj 2023.