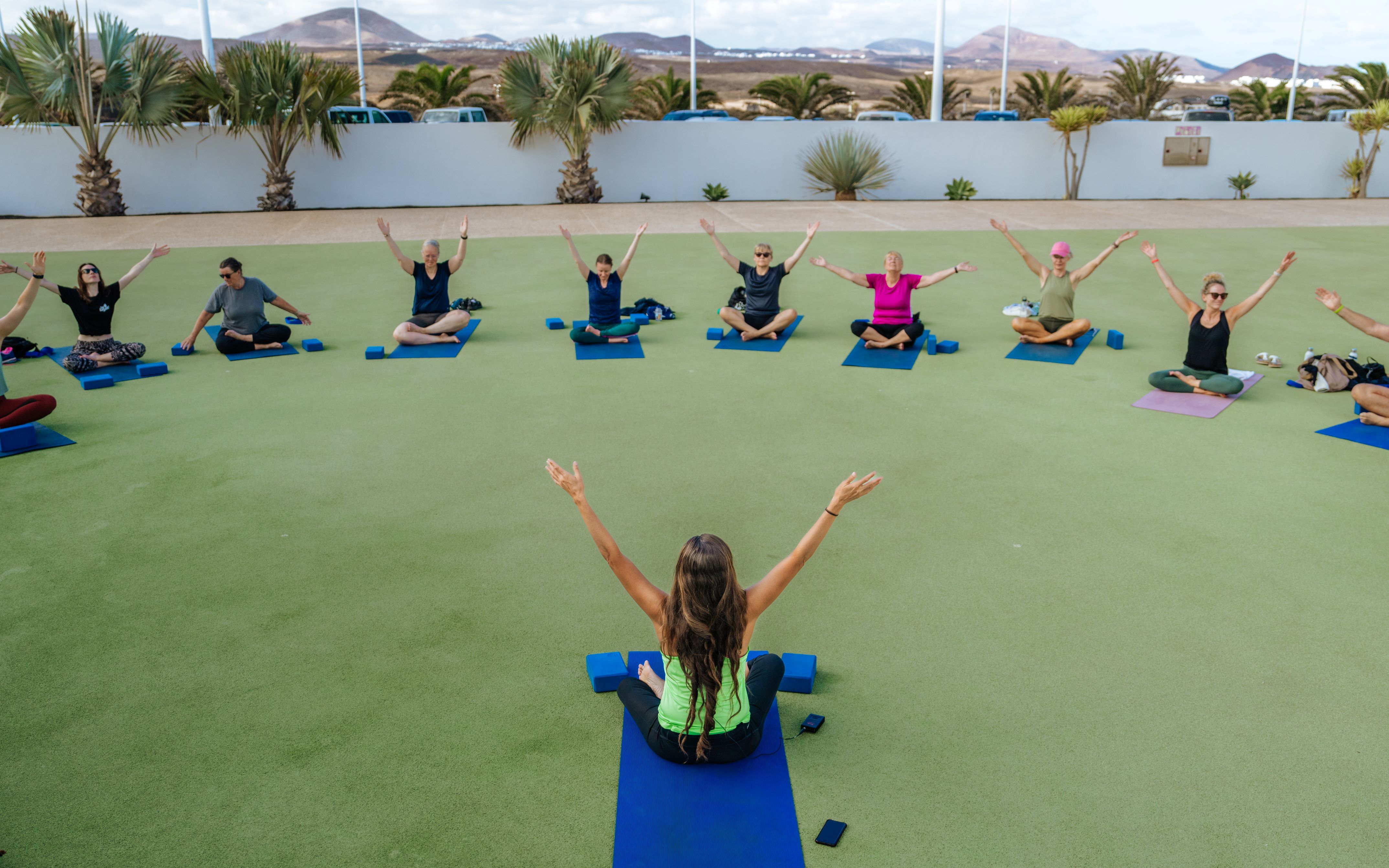 ABOUT THE EVENT
Kellee Kell and Club La Santa invite you to a perfect Yoga week in delightful surroundings. Meticulously designed to bring the Yoga Yin to your Sporting Yang and reveal the immense benefits of combining communities whilst gaining some valuable knowledge, guidance, inspiration and expertise.
Discover the real power that dwells within using techniques to improve general motion and agility, develop muscular strength, stamina, stability, mobility and flexibility. Ignite your Jedi focus to exceed the body's limits through the mind and achieve optimum performance, gain equilibrium, balance, reinforce positional awareness and body alignment, help improve and enhance all aspects of your desired activities. An invitation to learn to breathe more efficiently and relax, creating breath awareness, improving respiration, reducing stress and injury, aiding recovery, and gaining longevity in your chosen sport.
The benefits of Yoga are endless, from improved flexibility, respiration, cardio, immune system, circulation, balance, muscle tone, posture, focus, digestion, alignment, mobility, stability, focus, concentration, strength. Increase energy, endorphins, happiness, acceptance, self-discipline, positive energy, motivation, kindness, core strength, self-awareness, vitality. Reduced symptoms from ailments, stress, tension, injury, depression, anxiety, pain, prevention of disease, sickness and injury, the list goes on.
Whether you are a professional or enjoy exercise for fun, whether running, CrossFit, triathlon, tennis or track, Yoga will give you that little extra something needed to improve mentally and physically. Bring your sunglasses and smiles to revive, restore, refresh and gain increased energy and vitality.
Greg Classman from Crossfit says, "The magic is in the movement, the art is in the programming, the science is in the explanation, and the fun is in the community", so let's enjoy this magical journey to unite the benefits of all communities and reap the rewards. Come alone or with partners and friends, release those preconceived ideas about Yoga, and have some fun and laughs. Take advantage of this ultimate opportunity to enjoy new exciting and challenging experiences, learn to live life to your fullest potential and be inspired to be the most excellent version of yourself.
Upcoming events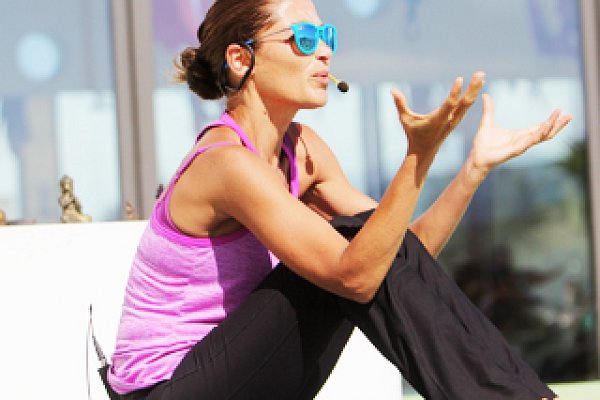 16:00 - 17:00
Breath & Body Meditation
18:00 - 19:00
restorative Yoga & Relaxation
---
08:15 - 08:45
Breath Meditation
08:45 - 10:00
Surrender to the Sun (Surya)
17:00 - 17:30
Breathing Techniques
17:30 - 19:00
Mantra of the Moon (Chandra)
---
08:15 - 08:45
Body Meditation
08:45 - 10:00
Breath (Prana), Locks (Bandhas)
17:00 - 18:00
Chakra Meditation
18:00 - 19:30
Chakra Yoga
---
08:15 - 08:45
Self Acceptance & Loving
08:45 - 10:00
Yin Yang Yoga
17:00 - 18:30
May The Core Force Be With You
18:30 - 19:00
Love & Gratitude Meditation
---
08:15 - 08:45
Mindfulness Meditation
08:45 - 10:00
Mindfulness & Movement
17:00 - 18:15
Wise Wild Warrior Workout
18:15 - 19:00
Contemplating - All that I Am
---
08:45 - 10:00
Revive Restore Refresh Relight
17:00 - 17:30
Silent Meditation
17:30 - 18:30
Mantra Mandala Flow Yoga
18:30 - 19:00
Deep Relaxation
MEET
THE INSTRUCTOR
MEET
THE INSTRUCTOR
Kellee Kell has over 24 years teaching experience and is an International Fitness Presenter inspiring people with her infectious personality, humour and passion for Yoga.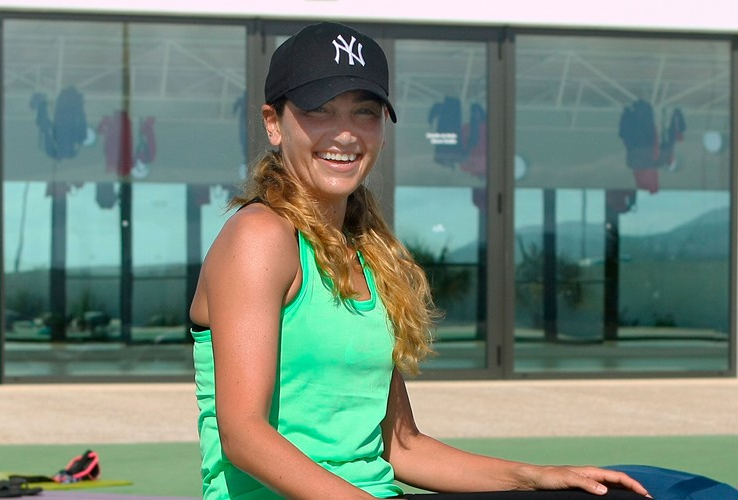 The price is 130€, including all activities in the programme and a special event t-shirt.
Places are limited; early booking is advisable to avoid disappointment. Please note that the camp is restricted to guests staying at Club La Santa.
From time to time, there are not enough participants in an event to ensure that everyone can enjoy a good experience, in which case we reserve the right to cancel. This happens rarely, and should this occur, you would be refunded the total amount of the event.
ANY QUESTIONS?
If you have any questions or if there's anything else we can help you with, please get in touch. We're happy to help!