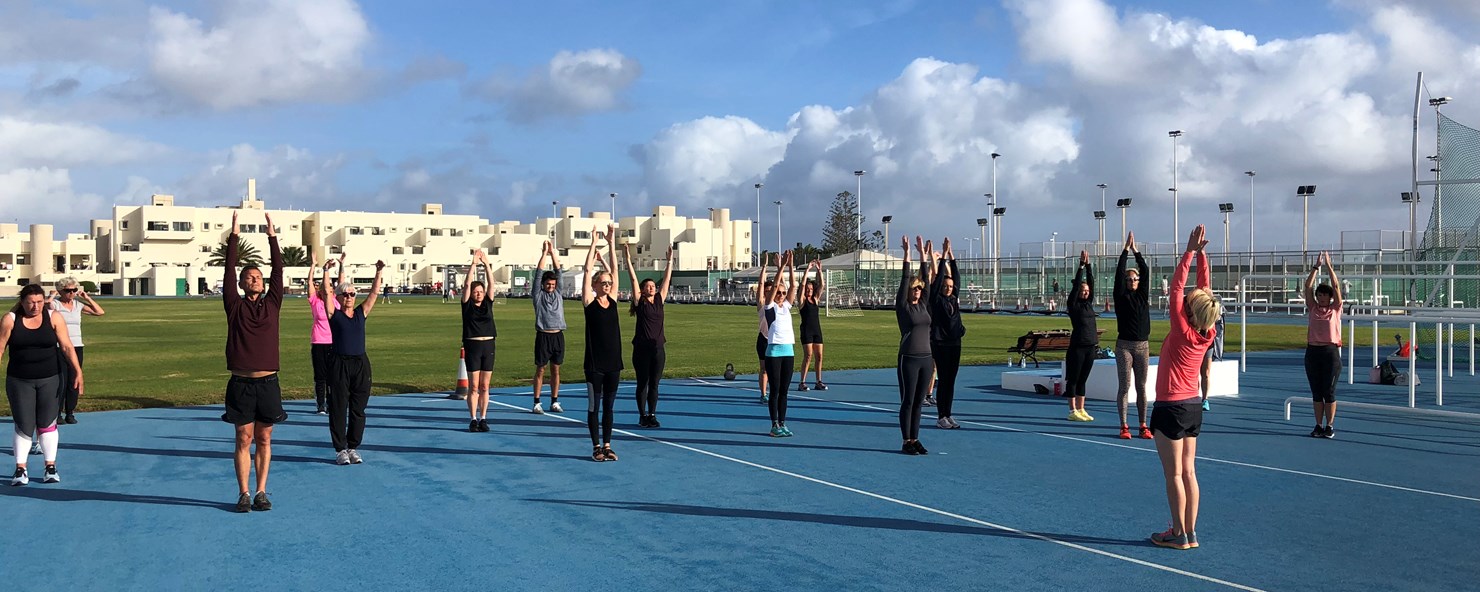 ABOUT THE EVENT
Club La Santa is delighted to welcome you to this event week with Jan, Tor & Arlette. You will enjoy a week in the sun where you are guaranteed to be re-energized and filled with joy, combined with lots of laughter and good health.
What is the recipe for a healthy, positive life? Our starting point is that everyone is happy, but when you meet new people and learn and try new things, this new awareness can provide a breeding ground for small changes in everyday life. These small changes can make you a little happier than you might have been yesterday.
Many exciting scientific studies have shown how exercise and positivity affect our health and psyche positively. We welcome you to this active event week at Club La Santa, where we will challenge you to feel what it does to your body and your health when you think positive thoughts and move your body at the same time.
We have put together a varied program based on positive psychology and training where everyone can participate regardless of gender, age, level, or ambition.
Our philosophy is that variety is the key, and you will be challenged with everything from strength, cardio to mobility, stretching, core, dancing and fun social activities. All classes will be different as we want to inspire you to try new forms of exercise.
In addition, there will be several shorter talks/lectures on subjects such as positive psychology and simple inspiration to become a little happier than yesterday.
Being healthy should be fun!
---
16.30 - 17.30
Welcome & Social Juice Bar
---
09.00 - 10.00
Cardio Boost
10.00 - 11.00
Yoga Stretch + Mindfulness
13.00 - 14.00
Social Padel Tennis
18.00
Lecture "The Power of Positivity"
---
07.30 - 08.00
Walk or Run
08.00 - 08.10
Mindfulness
11.00 - 12.00
Stretch & Breathe
16.00 - 17.00
Active Energy
18.00
Lecture "Social Experiment"
---
10.00 - 11.00
Power Circuit
11.00 - 12.00
Strong Core & Back
12.00 - 12.10
Mindfulness
---
07.30 - 08.00
Mindfulness
12.00 - 13.00
Kayak & SUP
19.30
Lecture "How to create A
---
10.00 - 11.00
1 minute Workout
11.00 - 12.00
Mobility & Stretch + Mindfulness
---
10.00 - 11.00
Move your body with Pilates
11.00 - 12.00
Burn & Build
12.00 - 12.10
Mindfulness
16.00 - 17.00
Final Class
MEET
THE INSTRUCTOR
MEET
THE INSTRUCTOR
JAN SVENSSON, 45 YEARS
Jan has been teaching many different types of training and dance for more than 25 years. He has worked in sales and management and together with his partner Tor, runs the chain of fitness centres 'Power House' in Copenhagen. He also organises retreats, bootcamps, health courses, rehabilitation and education, and runs the lifestyle brand PWR.8 which makes sustainable products. Jan is known for his infectious mood and for being able to make everyone throw off their inhibitions and smile even when the training is hard.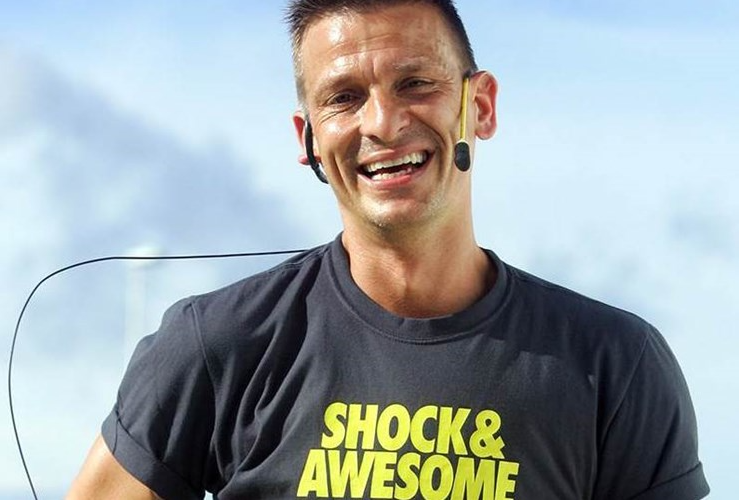 MEET
THE INSTRUCTOR
MEET
THE INSTRUCTOR
TOR ANDERSEN, 45 YEARS
Tor has also been teaching for more than 25 years and runs 'Power House' together with Jan. In addition, he works in television both in front of the camera and behind the scenes, and is also affiliated with the international training company Les Mills, where he trains other instructors in Scandinavia and the rest of Europe. Tor is known for his calm nature and the ability to make everyone perform at their best regardless of the level.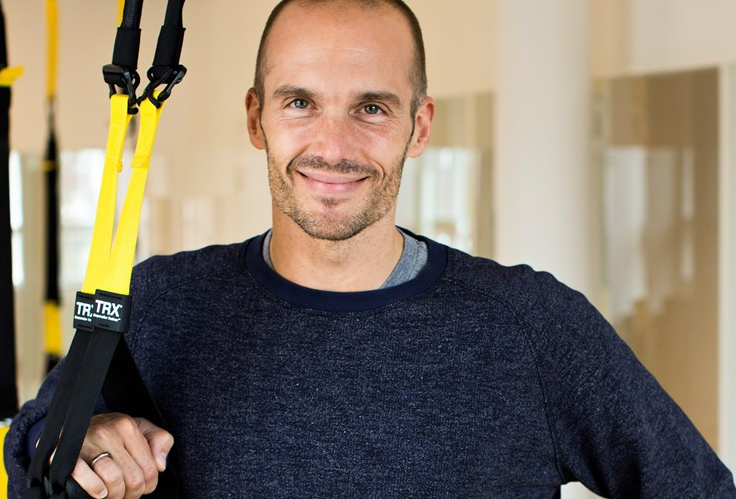 MEET
THE INSTRUCTOR
MEET
THE INSTRUCTOR
ARLETTE BENTZEN, 53 YEARS
Arlette started dancing when she was 3 years old and has since had movement and later teaching as a big part of her life. Arlette teaches many different styles of classes and runs a company where she challenges companies to raise job satisfaction. She is passionate about getting people and organizations moving and inspiring others to think more positively, so that they achieve more success both personally and professionally.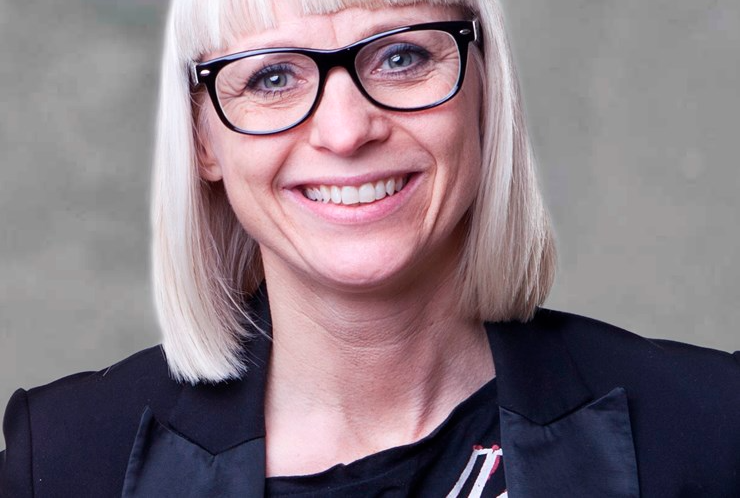 The price is 170€, including all activities in the programme, a welcome juice, 3-course end of camp dinner and a t-shirt.
Places are limited, so early booking is advisable to avoid disappointment. Please note that the camp is only available to guests staying at Club La Santa.
From time to time, there are not enough participants in an event to ensure that everyone can enjoy a good experience, in which case we reserve the right to cancel. This happens rarely, and should this occur, you will be refunded the total amount of the event.
ANY QUESTIONS?
If you have any questions or if there's anything else we can help you with, please get in touch. We're happy to help!
DAS KÖNNTE SIE AUCH INTERESSIEREN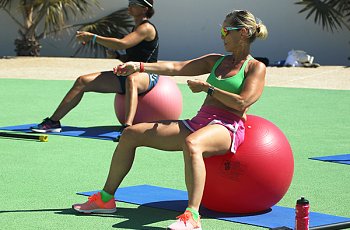 Power woche mit Charlotte Bircow (dk)
Englischsprachiges Event. Warum kombinieren Sie Ihren Urlaub nicht mit Aktivitäten wie Spinning, BodyPump, Pilates, Schwimmen, Laufen, Radfahren und Charlotte Bircows berühmten Kursen "Flat stomach forever" oder "Buns of steel". Aktiv sein und dabei Spaß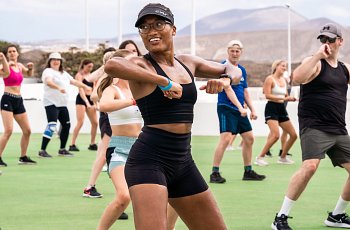 ALT for damernes
Drømmer du om en sundere livsstil med større overskud og mere energi? Bliv sommerklar på ALT for damernes luksuscamp på Lanzarote den 5. - 12. maj 2023.