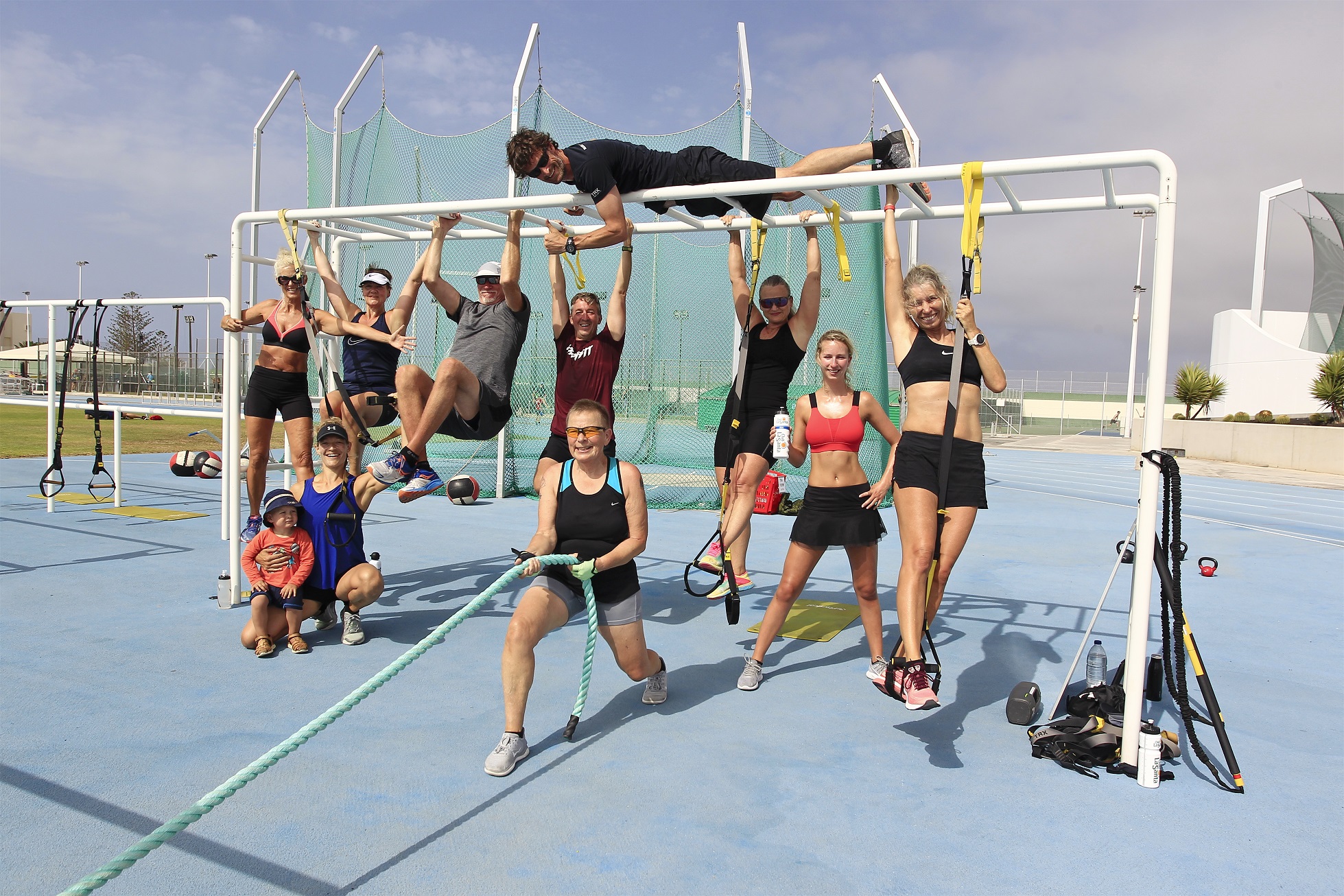 ABOUT THE EVENT
Join us for an invigorating TRX Training experience at Club La Santa – the perfect opportunity to enhance your performance and take your fitness journey to new heights.
Whether you're a fitness enthusiast aiming to strengthen your body, an athlete looking to elevate your game, or simply someone seeking improved movement and overall well-being, TRX is the ultimate solution. Our exclusive small group format, led by a dedicated coach, guarantees optimal results, tailored to your individual starting point.
Expect to unlock your full potential as you develop increased strength, endurance, core stability, and injury resilience. Our workouts adhere to the renowned TRX standards for structure, coaching, and movement quality. Moreover, you'll have the chance to explore diverse training equipment and environments beyond the familiar TRX Suspension Trainer.
Get ready to embrace kettlebells, ropes, medicine balls, sandbags, and an array of exceptional tools. Our sessions will take place in exciting locations both on and off the resort - and with a touch of beach training inspired by Anders' extensive military background.
Please note that certain sessions involve light running, so it is recommended that participants are free from injuries and capable of comfortably running a few kilometers.
The program welcomes individuals of all backgrounds and fitness levels. All you need is to be at least 16 years old and have the willingness to engage in a challenging event alongside Anders. Prepare yourself for an extraordinary training adventure. Remember to bring comfortable workout attire and shoes, and don't forget at least one set of clothing that you don't mind getting wet and dirty.
Upcoming events

03.12. - 03.12.23
TRX Evolved
---
---
12.30 - 14.00
TRX Suspension Training 1
17.30 - 18.30
TRX Suspension Training 2
---
08.30 - 10.00
TRX Functional Training 1
16.00 - 17.30
Military Training on the Beach 1
---
08.30 - 10.00
TRX Suspension Training 2
16.00 - 17.30
TRX Functional Training 3
---
10.00 - 12.00
Military Training on the Beach 2
---
08.30 - 10.00
Military Training on the Beach 3
---
10.30 - 12.00
Obstacle race
16.00 - 17.00
TRX Functional Training 3
MEET THE INSTRUCTOR
MEET THE INSTRUCTOR
Anders Deenfeldt
TRX Senior Course Instructor and one of the world's highest-ranked TRX coaches. Anders is also a co-founder of the groundbreaking TRX Aarhus training center. With expertise in functional training, he is dedicated to assisting clients in improving their movement capabilities, regardless of their fitness level. His clientele ranges from European champion and Olympic silver medalist in the 400m hurdles, Sara Slott Petersen, to 12-year-old tennis talents, seniors, patients with back issues, and elite athletes – all striving to excel in their respective pursuits. Anders also leads trainer education programs for TRX Training, ensuring that he remains up to date with the latest advancements in the field. With nearly 8,000 hours of TRX instruction under his belt, he is fully equipped to offer you an unparalleled TRX experience.
The price for the event is 130€, including all activities, a t-shirt and a dinner.
Places are limited; early booking is advisable to avoid disappointment. Please note that the camp is restricted to guests staying at Club La Santa.
From time to time, there are not enough participants in an event to ensure that everyone can enjoy a good experience, in which case we reserve the right to cancel. This happens rarely, and should this occur, you would be refunded the total amount of the event.
ANY QUESTIONS?
If you have any questions or if there's anything else we can help you with, please get in touch. We're happy to help!
YOU MAY ALSO BE INTERESTED IN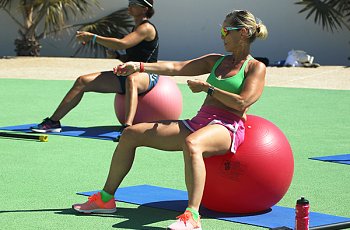 Power woche mit Charlotte Bircow (dk)
Englischsprachiges Event. Warum kombinieren Sie Ihren Urlaub nicht mit Aktivitäten wie Spinning, BodyPump, Pilates, Schwimmen, Laufen, Radfahren und Charlotte Bircows berühmten Kursen "Flat stomach forever" oder "Buns of steel". Aktiv sein und dabei Spaß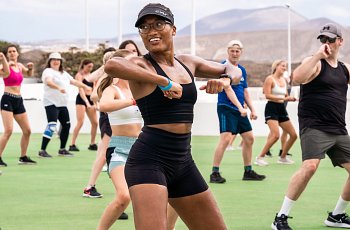 ALT for damernes
Drømmer du om en sundere livsstil med større overskud og mere energi? Bliv sommerklar på ALT for damernes luksuscamp på Lanzarote den 5. - 12. maj 2023.