THE WORLD'S BEST

PLAYGROUND
Club La Santa is designed to be the most amazing playground in the world for active people. Stay with us and gain free access to the vast majority of sports, facilities, team lessons and entertainment
options for free, included in your stay. Everyone can take part and have fun at Club La Santa, no matter your level or goals. With so many activities to enjoy, Club La Santa provides unique experiences that you and your family and friends will never forget.
The camaraderie and bonding between Club La Santa guests is what makes it a truly special and inspiring place to be. With so many top-quality facilities and professional training and instruction, you'll have the opportunity to try all kinds of new sports and improve your technique in your favourite ones. You can borrow equipment for free at Sports Booking. Our skilled Green Team instructors put together an extensive weekly programme with plenty of sports and activities for everyone.
EXPLORE CLUB LA SANTA
Use two fingers to navigate around the map
Hold down the left click and drag to navigate around the map
Club La Santa is located on the northwest coast of Lanzarote, a small island with crystal-clear waters and sunny, warm weather all year round. Lanzarote sits just 130 km off the coast of Africa and belongs to the Canary Islands.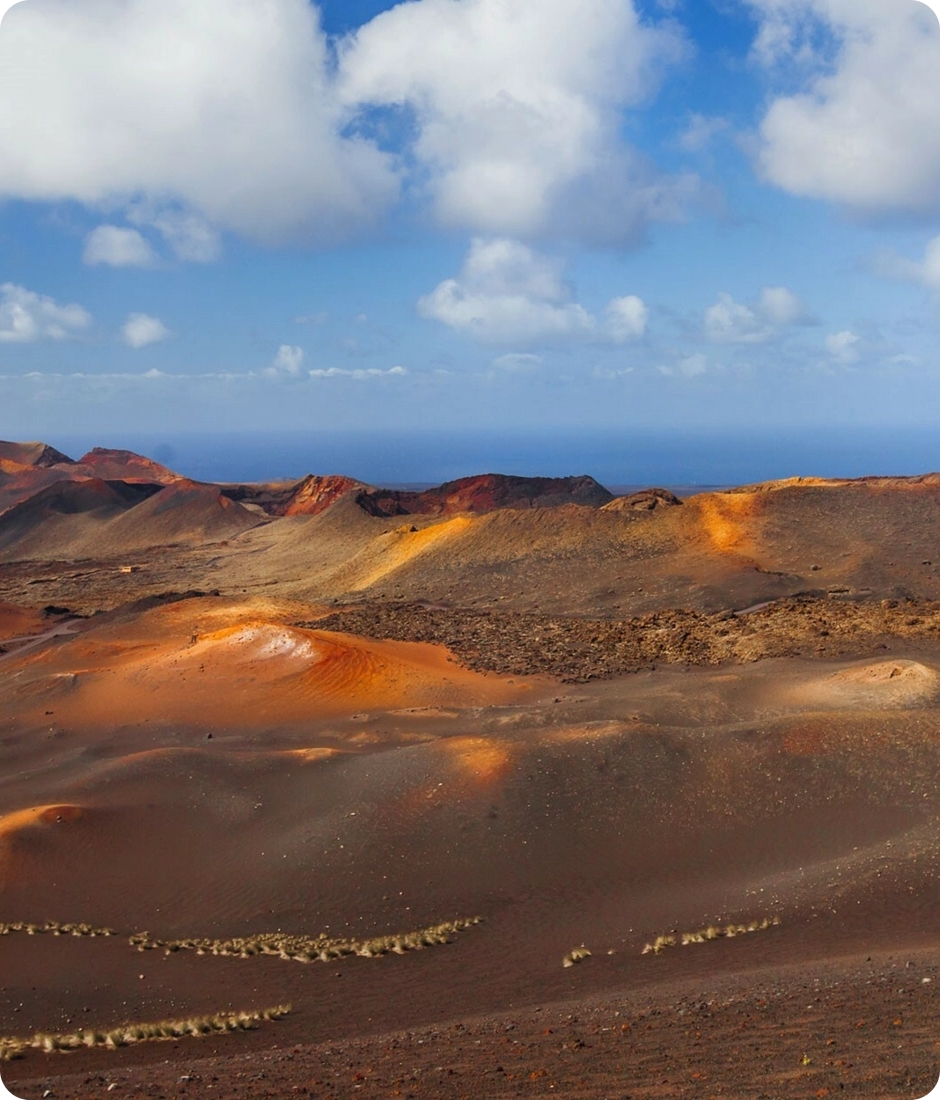 1968
The foundations of Club La Santa were laid back in 1968, when the Spanish savings bank La Caja had a holiday village built on the north-west coast of Lanzarote, near the village of La Santa. The project was initially to build an apartment complex of 400 units to be rented out as tourist apartments, but due to the oil crisis it was never finished.
1978
For 10 years the resort lay derelict and decaying due to lack of maintenance. Ejlif Krogager, owner of Tjæreborg Travel, also known as the Tjæreborg priest, became aware of the decaying resort and immediately saw an opportunity. After quick negotiations with La Caja, the holiday resort was taken over by Tjæreborg Travel in 1978. The apartment complex in Lanzarote was initially purchased to provide more beds for the ever-increasing demand for charter holidays among Danes.
1983
Krogager wanted to create something new, something the world had never seen before. At a time when the European travel industry mainly focused on beach and nightlife holidays, he wanted to create a resort where sports enthusiasts and active people could enjoy exercise and sport on their holidays. In June of 1983 "La Santa Sport", as the centre was first named, was inaugurated.
1986
The early years were tough. The Danes were not adequately prepared to replace lazy holidays with unfamiliar active holiday. Losses were substantial and weighed on the overall results of the Tjæreborg Group. Still, Krogager was steadfast in his belief in the project and predicted: 'Club La Santa is a gold mine. It is only a question of when we can dig up the gold!"
1989
When Krogager sold Tjæreborg Travel to Spies Travel in 1989, Club La Santa was not part of the deal. The ownership of Club La Santa therefore remained in the hands of the Krogager family.
1992
In the early 90s, Club La Santa was put under new management, with Leif Rasmussen as CEO. After a few years of rationalization and restructuring, the resort's financial balance finally improved. Meanwhile, physical activity and exercise became a bigger part of people's everyday lives. Ejlif Krogager sadly died in 1992 and never got to witness Club La Santa's success.
1995
The year 1995 was the turning point and the first year of real profit for Club La Santa. Since 1995, Club La Santa has made a profit every year- right up until the covid crisis- and guests now come from all over the world to enjoy the Club La Santa lifestyle. Half of the guests are Danish, 30% are British and about 10% are German.
2002
At the start of the new millennium, Club La Santa began planning its expansion, and assessing different possibilities, its finances and goals. Soon after, the company sought planning permission from local and national authorities - a process that turned out to be a lot more complicated than expected.
2012
In 2012, Club La Santa took the first steps towards a significant modernisation and expansion. Firstly, new facilities were built, and old ones renovated. Next, all existing apartments were modernised, and work started on the construction of 96 new suites.
2014
In April of 2014, many of the new facilities and 96 new suites finally opened - expanding the hotel's capacity from 1250 to 1600 guests.
2020
At the start of 2020, things started to go downhill - fast. Corona started to spread and slowly but surely shut down the whole of Europe and the rest of the world. On Wednesday, 17th of March, an extra flight was arranged to take the last guests home to Denmark. It was the beginning of over a year of an empty Club La Santa.
2021
On 20 April 2021, Club La Santa reopened its doors, after being closed since March 2020. It was a great relief for both guests and Club La Santa staff.
2023
2023 is the year when Club la Santa can celebrate its 40 years birthday. Four decades that have brought many challenges, great memories and lots of amazing experiences with amazing guests.
SUSTAINABILITY
SUSTAINABILITY
Club La Santa is at the forefront of sustainable tourism. The hotel's facilities are designed and built with environmental sustainability and energy efficiency in mind. We are extremely proud to be considered a green hotel, with an official "A" Energy Performance Certificate.
LIVE WEBCAM
FROM CLUB LA SANTA
Now you can sit back home in your living room and still be on holiday at Club La Santa or say hello to family and friends who are here with us in Lanzarote. Watch the webcam and follow life by the pool at Club La Santa.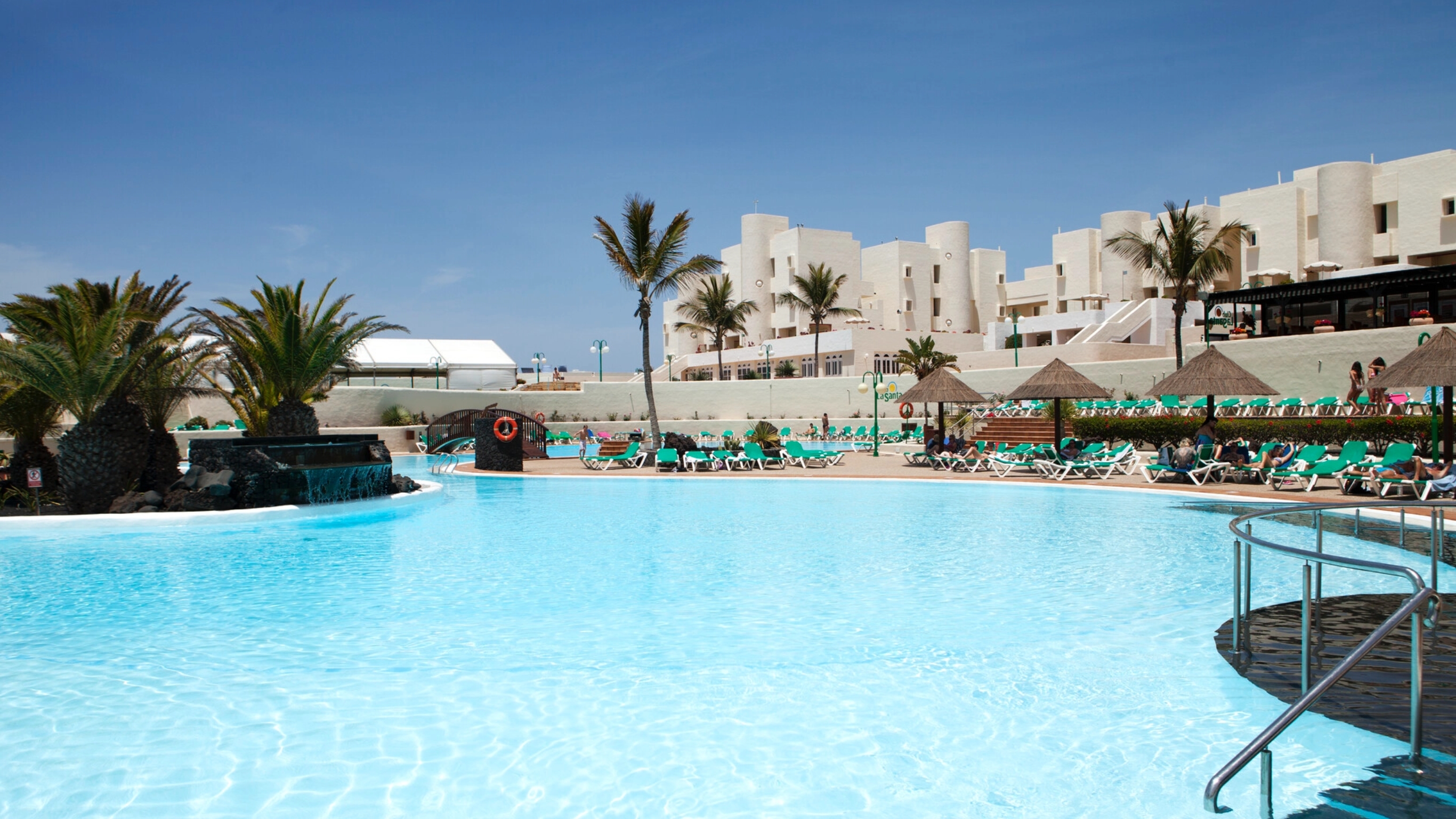 ANY QUESTIONS?
You are always welcome to contact us if you have any questions or if there is anything else we can help you with. We always want to help you get the information you need.