MEDICAL CARE AND

PHYSICAL WELL-BEING
Take care of yourself during your holiday at Club La Santa and make the most of our range of health and physical well-being treatments and services. We have specialists in physiotherapy, health checks, osteopathic treatments and hormone and dietary counselling.
Should you need to see a doctor during your holiday, our private medical practice, the La Santa Medical Centre, is located just opposite the North Reception. Please note that consultations here cost a fee. Opening hours are Monday to Friday from 16:00 to 18:00 and Saturday from 11:00 to 12:00.
In case of emergency outside the doctor's opening hours, please contact reception for medical assistance.
We help you to restore, maintain and maximise the physical strength, function, motion, and overall well-being by addressing the underlying physical issues. Treatment methods include: manual therapy, dry needling, therapeutic exercise, and electrotherapy.
SPECIALITIES
Pelvic floor assessment: Preconception, pregnancy, postpartum, menopause or any other pelvic floor disfunction.                                                    
PNI (Psychoneuroimmunology): Also referred to as psychoendoneuroendocrinoimmunology (PNEI), is the study of the interaction between psychological processes and the endocrine (hormones), nervous and immune systems of the human body. Aimed for people with chronic pain, immune system diseases and other conditions.
Rehabilitation: Before or after a surgery and to recover from injuries. You will get a personalised exercise plan.
PI Therapeutic Exercise: Through movement the physiotherapist will help you reduce pain and inflammation, restore neurological and musculoskeletal function. Increasing strength, mobility, stability and balance. It may help you on postoperative care, chronic conditions and after an injury. Engaging in exercise during recovery can reduce your chance of re-injury.
For more information or to book, contact the Wellness Centre at wellness@clublasanta.com
SPORTS MEDICINE
CHECK-UP
SPORTS MEDICINE
CHECK-UP
Get a complete check-up and an assessment of your physical condition at the La Santa Medical Centre. Use the valuable information from the results to optimise your training and improve your performance. The examination includes:
Review of your medical and sports history
Physical cardiovascular examination
Electrocardiogram (ECG) and basal spirometry (lung examination)
Ergospirometry or stress test with cycle ergometer.
Price: 249 EUR.
For more information or to book, contact us by email at doctor@clublasanta.com
OSTEO 43 offers you osteopathic treatments for physical pain and discomfort. The specialist bases the session around your specific needs and condition. Treatments often consist of structural manipulation followed by treatment of muscles, ligaments, organs or the skull. Please note that it could take from one to three sessions to fully recover.
DEVELOPMENT
Each treatment is designed to inform you about your injury and how you can improve it. Gain important knowledge that will help you recover fully and avoid relapses
SAFETY
All treatments are based on case history and a thorough physical examination to ensure your safety. If your condition cannot be treated with structural manipulation, you can also opt for soft tissue treatment and other hands-on techniques. 
BOOKING
Book your treatment via www.osteo43.com. If you are unable to attend, you must cancel at least 24 hours before your appointment.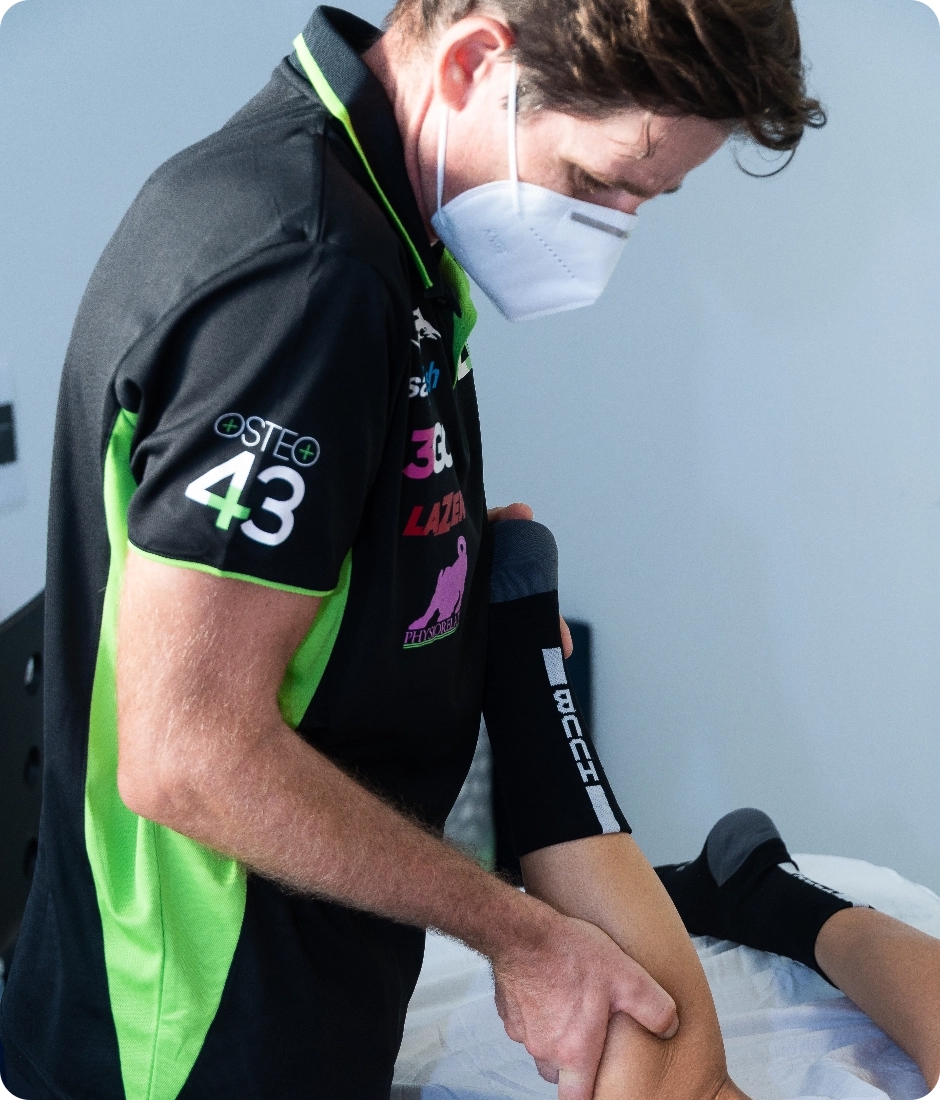 HORMONES, LIFESTYLE

& DIETARY GUIDANCE
HORMONES, LIFESTYLE

& DIETARY GUIDANCE
Gain insights into your overall health, hormones, weight, and well-being with workshops, lectures and individual treatments with Sally Walker from Goodlife.
Join one of Sally's workshops or get a hormone, diet and health profile and access tools and strategies that you can use to achieve your goals.
WORKSHOPS
Body shapes for men and women
Woman Know Your Hormones - Hormonal balance after 40
Men Know Your Hormones - Maintain Strength and Performance after 45
Price: €20
Secure your spot in one of the workshops via the Club La Santa app. For individual treatments, contact Sally at sw@sally-walker.com or visit her website here.