BEST ACTIVE HOLIDAY

WITH CHILDREN
There's plenty for kids to do at Club La Santa, with and without parents. Our weekly programme offers a range of activities depending on the season, suitable for children of different ages.
Kids can enjoy football school (for kids aged 11-15), tennis or windsurfing lessons (10-14 years), teen rowing and much more.
Aside from what's on the programme, you can also pick and choose different activities when it suits you. Play badminton, tennis, padel, football, go surfing, for a bike ride and so much more. All you need to do is borrow equipment and book a court for ball sports, and off you go. You can use all our equipment and facilities free of charge. Active family holidays at their best, at your own pace.
Children and youngsters can also enjoy a range of special facilities and clubs.
ACTIVITIES FOR

THE WHOLE FAMILY
With over 80 options for sports, facilities and equipment, tuition from expert instructors and fun tournaments, Club La Santa is the perfect setting for an active family holiday. Everyone can enjoy being active, however they want, as a group or individually.




FACILITIES AND CLUBS FOR KIDS AND TEENS

Playground
Lots of fun activities and motor training on the playground. Here we have swings, climbing frames and rocking horses. The playground is most suitable for children from the age of 2 and up.

Heated children's pool
There's lots of fun waiting for the little ones in the heated children's pool and great opportunity to get to know some new playmates.

Green team friend
If Play Time is closed, your child can participate in this activity and play on different locations within the resort with a Green Team Friend and children of the same age.

Trampoline playground
In the middle of La Rambla you'll find the trampoline playground, with small trampolines and accompanying tubers offering plenty of fun for all ages.
Children over 15 are free to use most of Club La Santa's weekly programme and facilities. For children under 15 there are special activities in

the weekly programme

.
Children under 6 eat for free in our buffet at Restaurante Atlántico, accompanied by a paying adult.
Kids and teens can choose from a massive range of activities and tournaments, such as football school, teen fitness, windsurfing and swimming lessons.
You can borrow equipment such as rackets, mini golf clubs, flippers, mask and snorkel, footballs, bicycles, etc, in children's sizes too.
Children can take part in an event week with dance, swimming, badminton, football school or other activities. See our upcoming events above.
Club La Santa boasts a fantastic playground, trampolines, mini golf course and a heated children's pool, all free for everyone to use.
During the holiday periods, both young children and teenagers can take part in various extra activities such as family beach days, children's disco and much more.
Stay connected with our free, quality Wi-Fi connection, everywhere at Club La Santa.
Club La Santa's supermarket has everything you need: from nappies and baby food to high protection sun cream. Our Sports Shop offers top quality children's clothing, swimwear, and equipment. Check out our popular Club La Santa clothes and towels.
You may borrow cots and highchairs during your holiday. Numbers are limited, so be sure to book in advance when you confirm your trip to Club La Santa. Send an e-mail to info@clublasanta.com.
There are a limited number of baby joggers which can be borrowed from the bike centre after you arrive. You can borrow baby joggers for up to 4 hours per day, either in the morning or afternoon. We currently have available "baby jogger summit X3" model. They have a carrying capacity of 25kg, weight 12kg, 16" rear wheels and 12" front wheels, and can be folded
APARTMENTS
FOR THE FAMILY
Choose between large apartments to accommodate everyone in the family, or smaller ones so your teens over 15 can enjoy some privacy. Check out our range of apartments here.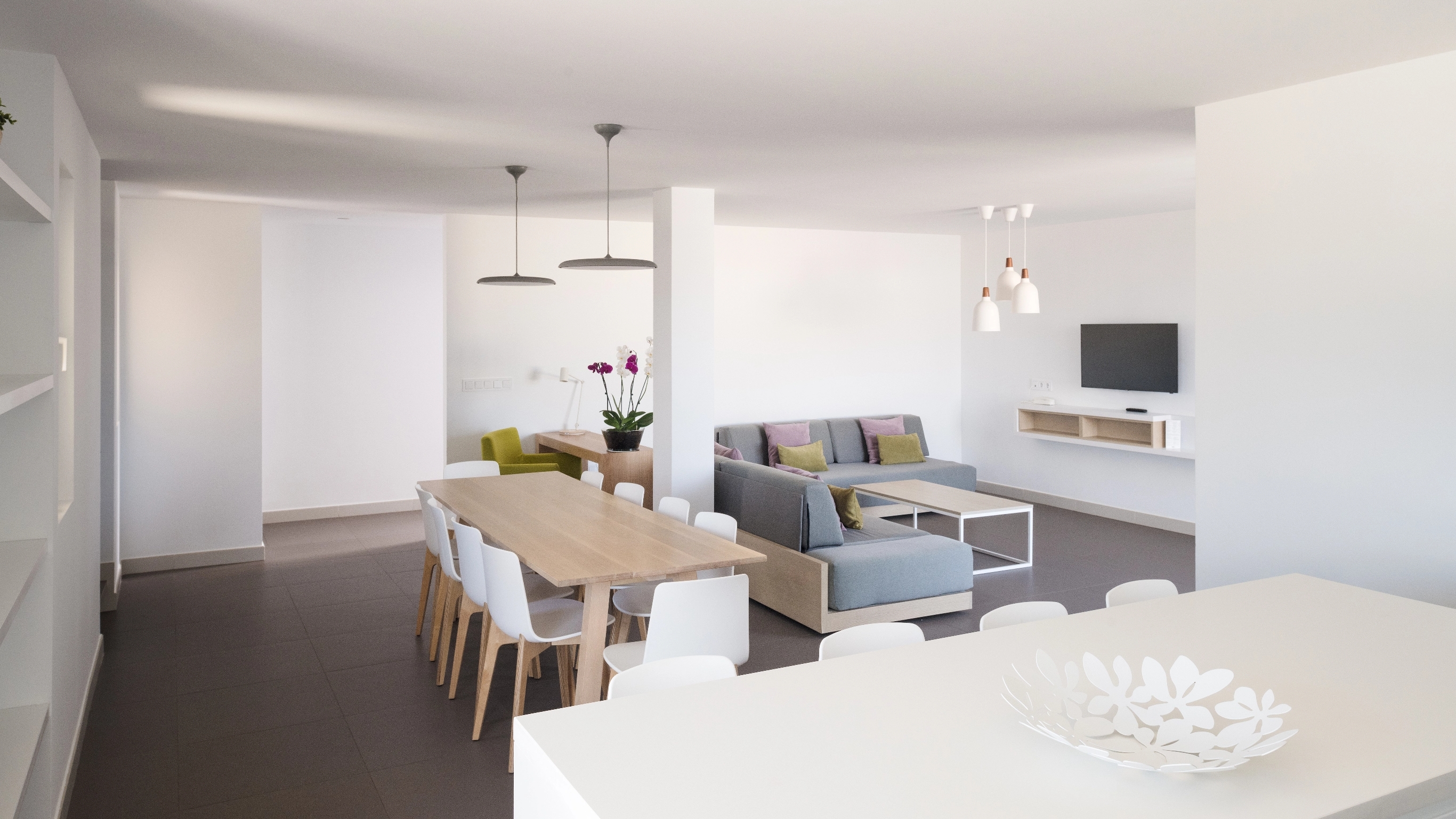 EVENTS FOR KIDS AND TEENS
ANY QUESTIONS?
If you have any questions, or if there is anything else we can help you with, you are of course always welcome to contact us. We are ready to help.