North Reception
24 hours a day.
South Reception
Saturdays to Thursdays from 09.00 to 15.00
Fridays from 09.00 to 18.00
*If you find the reception closed at these times, please contact North Reception.
You must check-out from your apartment no later than 10:00 on the day of your departure. Please remember to hand in all key cards. We recommend that you pay any bills the day before you leave.
If you wish to check out later, please enquire about availability and price at reception the day before your departure after 17:00.
If you are leaving later in the day, you can stay at Club La Santa and still make use of the various facilities and activities after you have checked out. We recommend that you book any activities in the Club La Santa app before you check out, as you won't have access to the app after.
There are changing rooms with showers, towels and lockers at the North Reception, and showers and changing rooms at the South Pool at your disposal.
For information on the airport shuttle, please contact the Guide Department two days before your departure.
At check-in you will be given a key card for your apartment, which you can also use to borrow sports equipment. If you prefer, you can also purchase a key bracelet at reception to avoid carrying around your key card all the time during your holiday. Key bracelets are yours to keep and can be used freely on future trips to Club La Santa.
You can pay by card anywhere at Club La Santa.
If you need cash, there is an ATM in the North Reception at your disposal.
If you are arriving late to the resort, you can order a Welcome Pack prior to arrival to ensure you are covered for the evening. Please note, if you are staying with us on a half board or full board basis the below meals will be free of charge.
If you are staying with us on a self-catering basis, there will be a charge. Please book your welcome pack option prior to your departure date and pay upon arrival at the resort.
Welcome Pack (max 3 pax.) 12€
1 bottle of water (1 1/2 litre)
1 carton of milk
1 packet of tea (6 sachets)
1 packet of Nescafe
3 sandwiches or 1 loaf of sliced bread with a packet of ham (100 grams) and a packet of cheese (100 grams
3 yoghurts
Sugar (12 sachets)

Packages for half/full board
Please note the below meal options are free of charge for those who have half board and full board options. If you have a self-catering option with us and would like a warm meal, please note the below will be 12€.


Option 1: (12€)

Mixed salad
Roast chicken leg with mushroom sauce
Canarian potatoes
Bread roll
Yoghurt
Fruit
Water

Option 2 (12€)
Mixed salad
Meat Lasagne
Bread roll
Fruit
Yoghurt
Water
There is a private medical practice at Club La Santa. Opening hours are Monday to Friday from 16:00 to 18:00 and Saturdays from 11:00 to 12:00. Please note that there is a fee for consultations which you can pay at reception.
If you need emergency medical assistance outside of the doctor's opening hours, please contact the reception desk to see a doctor.
Apartments at Club La Santa are cleaned Monday through Friday (not including dirty dishes). Bed linen is changed weekly, and towels are changed daily, including on weekends.
We have free and unlimited WiFi available throughout all of Club La Santa. Internal calls from the room phones are free, while external calls are charged at the hotel rates.
You can rent towels at the North Reception for €8 per towel, which you can keep for the duration of your holiday.
Smoking is not allowed inside the resort. Please ask reception about specific smoking areas.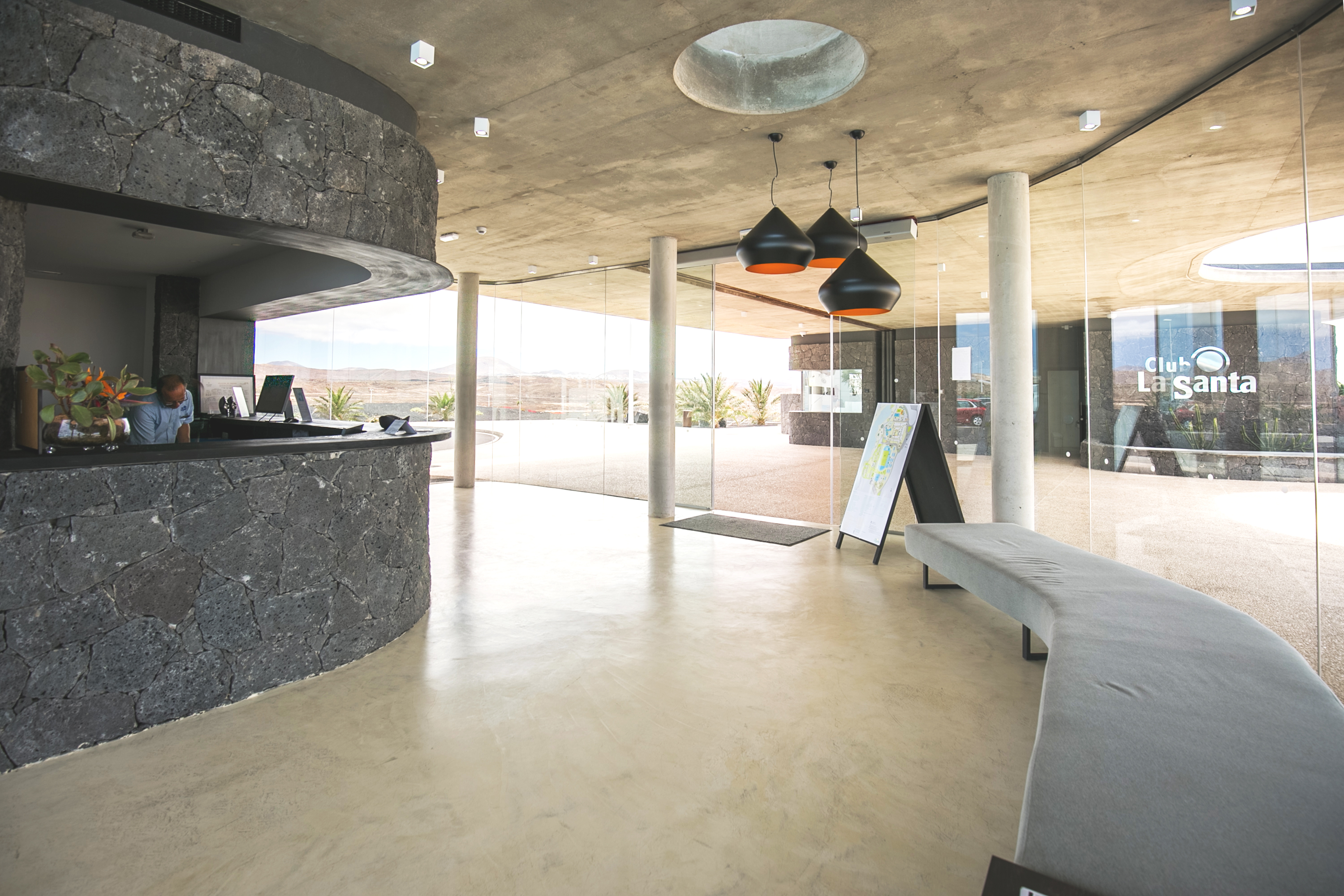 ANY QUESTIONS?
Is there anything else we can help you with? If so, feel free to get in touch!