COMFORT 1 - VIEW
COMFORT 1 - VIEW
This apartment offers one bedroom, a living room with kitchen, a bathroom, and a private terrace with views of the countryside. With 2 single beds in the bedroom and a sofa bed in the living room, the apartment can sleep up to 3 adults and 1 child under 15 years old.
The kitchen is attached to the living room that has a terrace where you can enjoy some peace and quiet in the evenings. The functional wardrobe in the bedroom gives you enough space for all your holiday luggage and sports equipment.
The bathroom has a shower, and the kitchen is equipped with the most common utensils and electrical appliances for cooking.
Some apartments in this category have both a back terrace without a view and a front terrace with a view of the shared walkway in front of the apartment.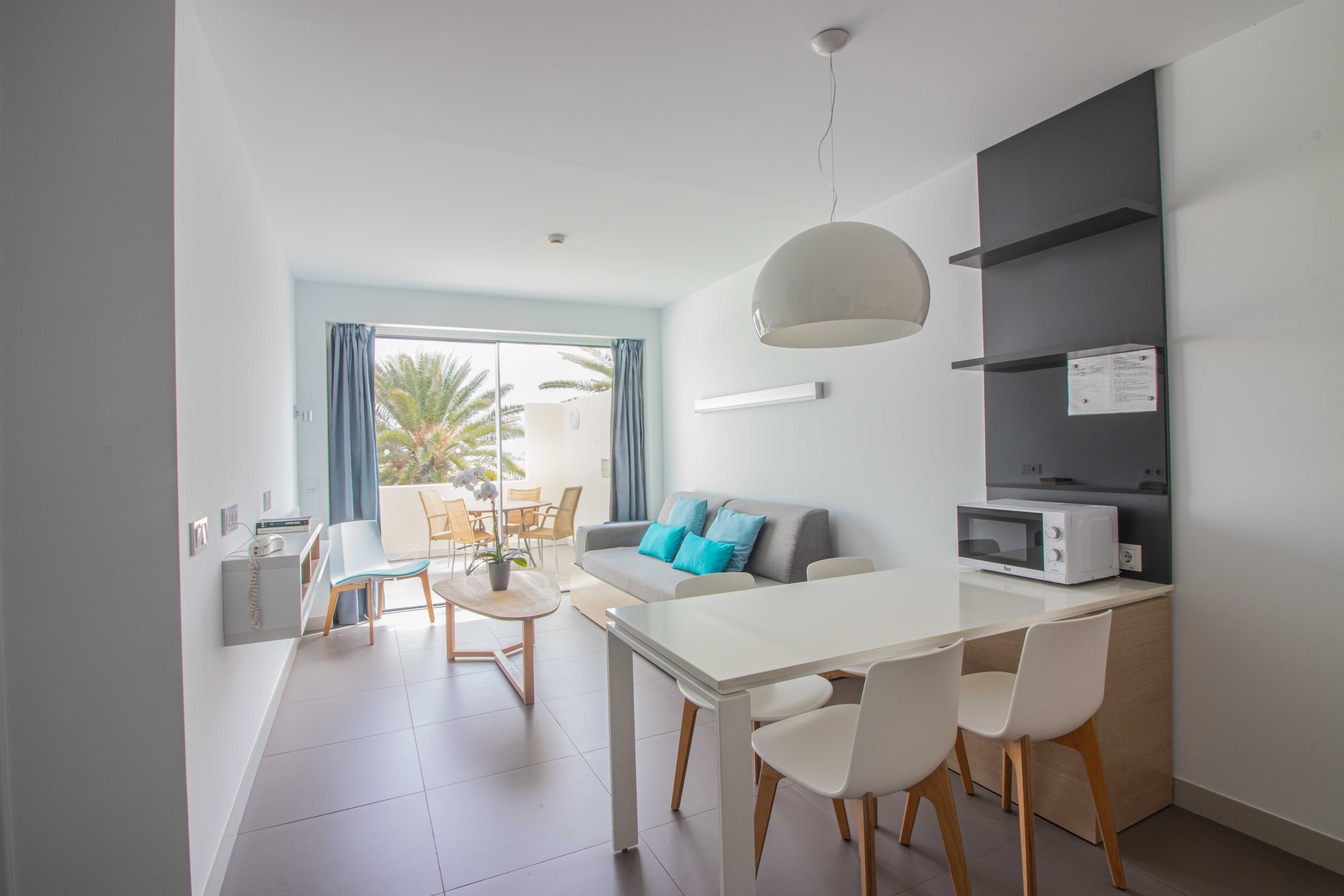 THE APARTMENT OFFERS
LIVING ROOM WITH KITCHEN
Sofa bed
Dining area
Fridge with freezer
Two hotplates
Electric kettle, kettle, toaster, and microwave
Crockery and kitchen utensils
Cloths and washing-up liquid
1 bedroom
2 single beds
Spacious wardrobe
Bed linen changed weekly
BATHROOM
Shower
Toilet
Sink
Towels
Hairdryer
OUTDOOR
Private terrace or balcony with view
Table and chairs
Clothesline
OTHER
Wi-Fi
Telephone
Safe
Cleaning Monday-Friday– does not include dishes
GET A TOUR
Would you like to look around this type of apartment?
Get a tour of a Comfort apartment here.

FLOOR
PLAN

The floor plan may vary slightly from apartment to apartment.