GO-KART
GO-KART
Fancy some speed and adrenaline? Then this is the trip for you! Join us for a fun-filled go-karting excursion. You'll also have the chance to take part in a Grand Prix competition and maybe even win a prize!
The Grand Prix consists of 3 sessions. Session 1: 10 minute-warm-up. Session 2: 10-minute race where you drive to the starting point of the race itself. Session 3: 10 rounder races. You'll have plenty of time to have fun on the go-kart, and the winner even wins a prize!
You must be at least 16 years old and 140 cm tall to take part. Children and young people under 16 can drive junior karts but cannot take part in the Grand Prix.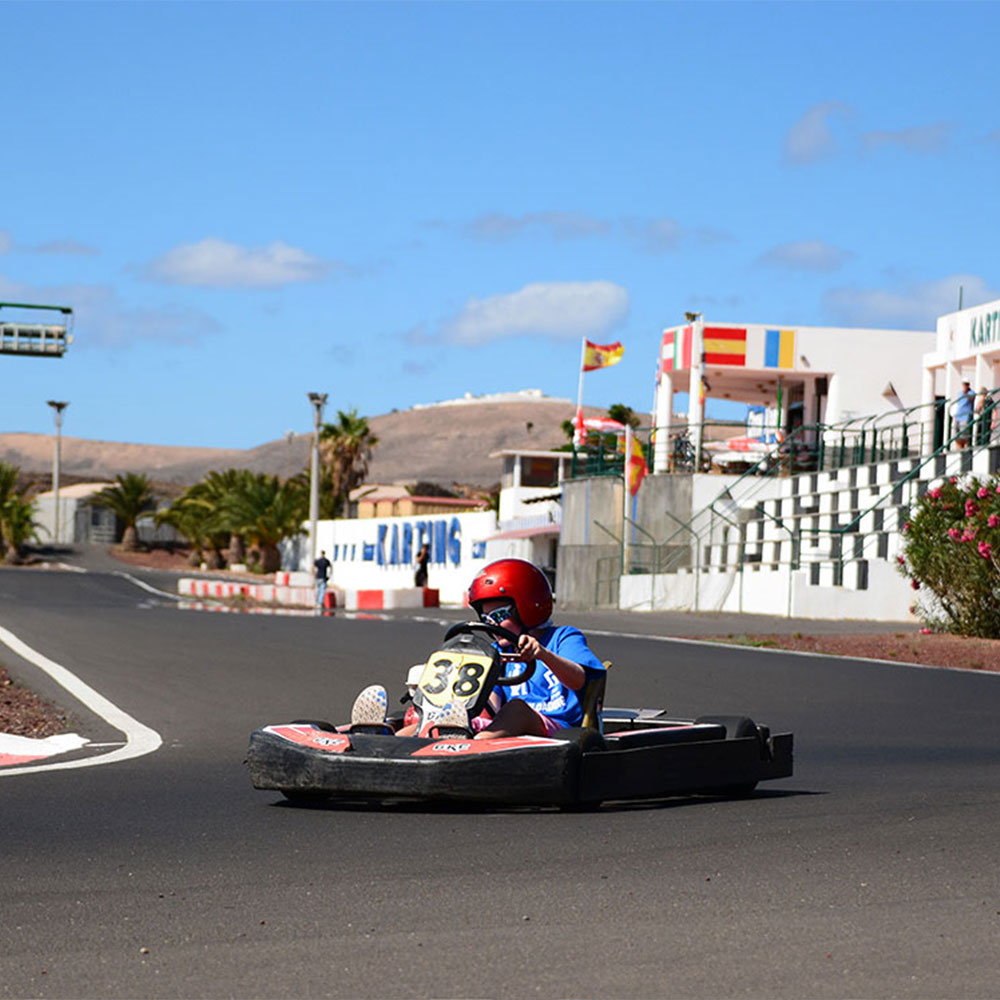 GOOD TO KNOW
Departure from Club La Santa is on Mondays at 14:00 and you will be back again around 17:30-18:00.
Includes
Transfer from Club La Santa and back and a Grand Prix on the track with prize for the winner.
Price
€51
Registration
Register at the Guide Department at Club la Santa. Open every day from 08:00 to 17:00
Remember to bring:
A long-sleeved shirt, closed shoes, and sunscreen.
If you have any questions or would like more information, please contact:
guides@clublasanta.com