HORSEBACK RIDING
HORSEBACK RIDING
Join us for an unforgettable horseback ride in the area near Club La Santa. During the hour-and-a-half ride, you will ride along the coast, where you'll get the chance to enjoy the beautiful scenery and stunning views of spectacular volcanoes. Everyone is welcome: from beginners to experienced riders.
Children must be over 6 years to join, and children under 12 must be accompanied by an adult.
Max. 130 kg.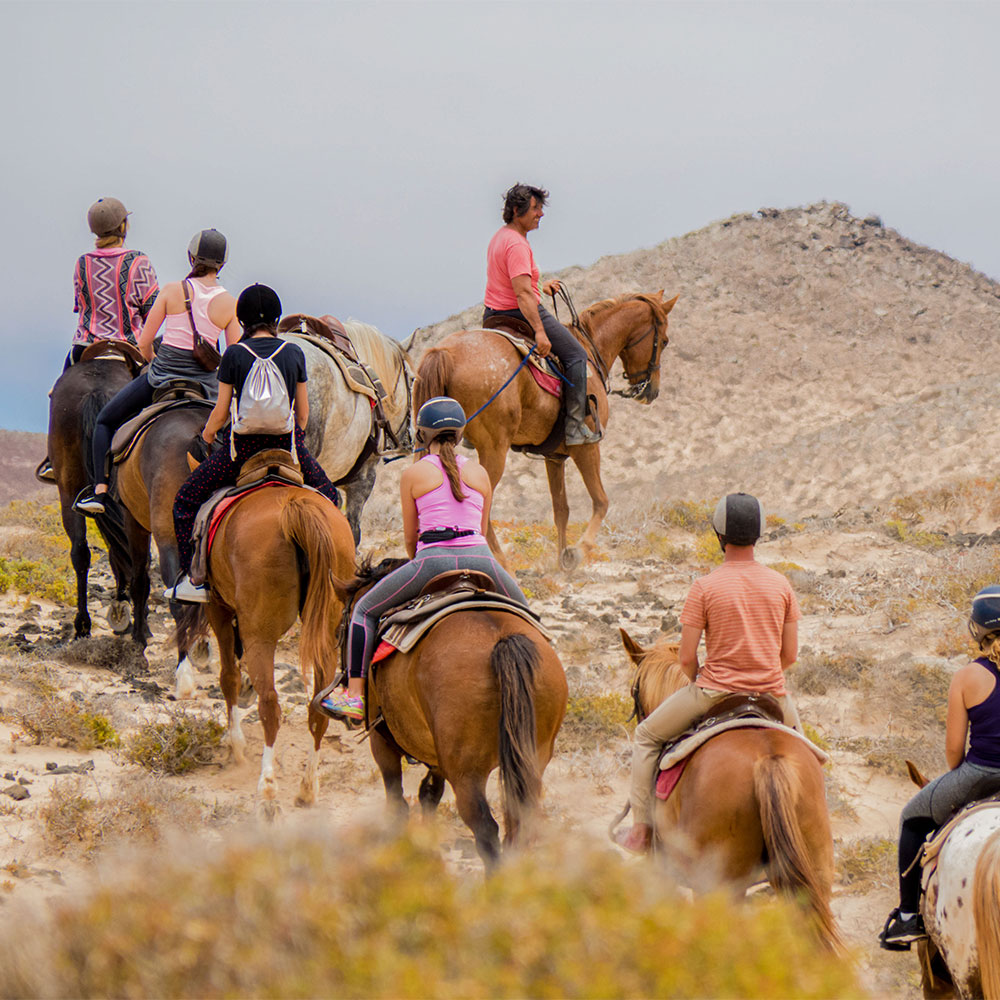 GOOD TO KNOW
The tour departs from Club La Santa on Saturdays at 13:30 and you will be back again around 15:30.
Includes
1 ½ hours horse riding
Price
€70
Registration
Register at the Guide Department at Club la Santa. Open every day from 08:00 to 17:00.
Remember to bring:
Long trousers and closed shoes.
If you have any questions or would like more information, please contact:
guides@clublasanta.com