MARKET IN TEGUISE
MARKET IN TEGUISE
Explore the Sunday market in Teguise, the former capital of the island. The market starts in the central square and veers off through the town's historical streets. The hundreds of stalls sell everything from jewellery, ceramics, art, leather goods, clothing, toys, glass and much more. You're guaranteed to find the best souvenirs and gifts to take home.
As you wander the old, cobbled streets, you can enjoy some of the finest architecture on the island. For example, see the Parish Church of San Miguel (1680), the iconic Guadalupe with its tall bell tower, the Spinola Palace and two convents founded by San Francisco Domingo in the 18th century.
You can also visit the pirate museum in the Santa Barbara Castle, with its breath-taking 360º views from the top of the Guanapay Volcano.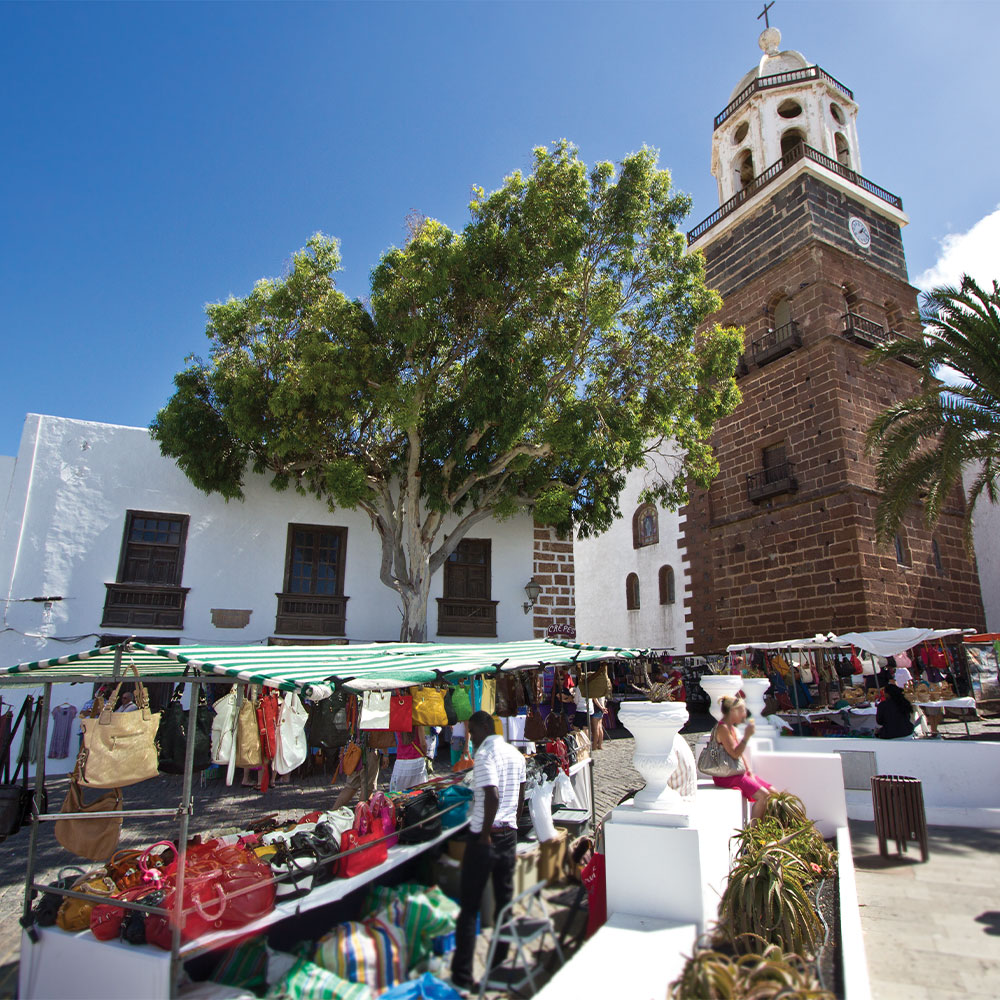 GOOD TO KNOW
Join us on Sunday mornings from 9:00 to 13:00 to explore the market and Teguise's deep cultural heritage.
Includes
Transfer from Club La Santa and back.
Price
€18
€15 for children under 12 years.
Registration
Register at the Guides Department in Club la Santa. Open every day from 08:00 to 17:00.
Remember to bring:
Comfortable shoes, cash, and sunscreen.
If you have any questions or would like some more information, please contact:
guides@clublasanta.com