RANCHO TEXAS
RANCHO TEXAS
Take a fun-filled family trip to Rancho Texas Park in Puerto del Carmen. Explore the beautiful gardens with waterfalls, swimming pools and many other things to see. Check out the Indian area with American western style houses, a gold mine, and tepees.
Kids can ride horses or canoes, see farm animals or swim in the Splash Zone. Remember to bring your swimsuit.
The ranch is home to a variety of exotic birds, reptiles, dolphins, crocodiles, Komodo dragons and the amazing white Bengal tigers. There are several shows throughout the day, featuring beautiful birds of prey or playful sea lions, to name a couple.
You can also swim with sea lions or dolphins - just ask at the guide desk for more information.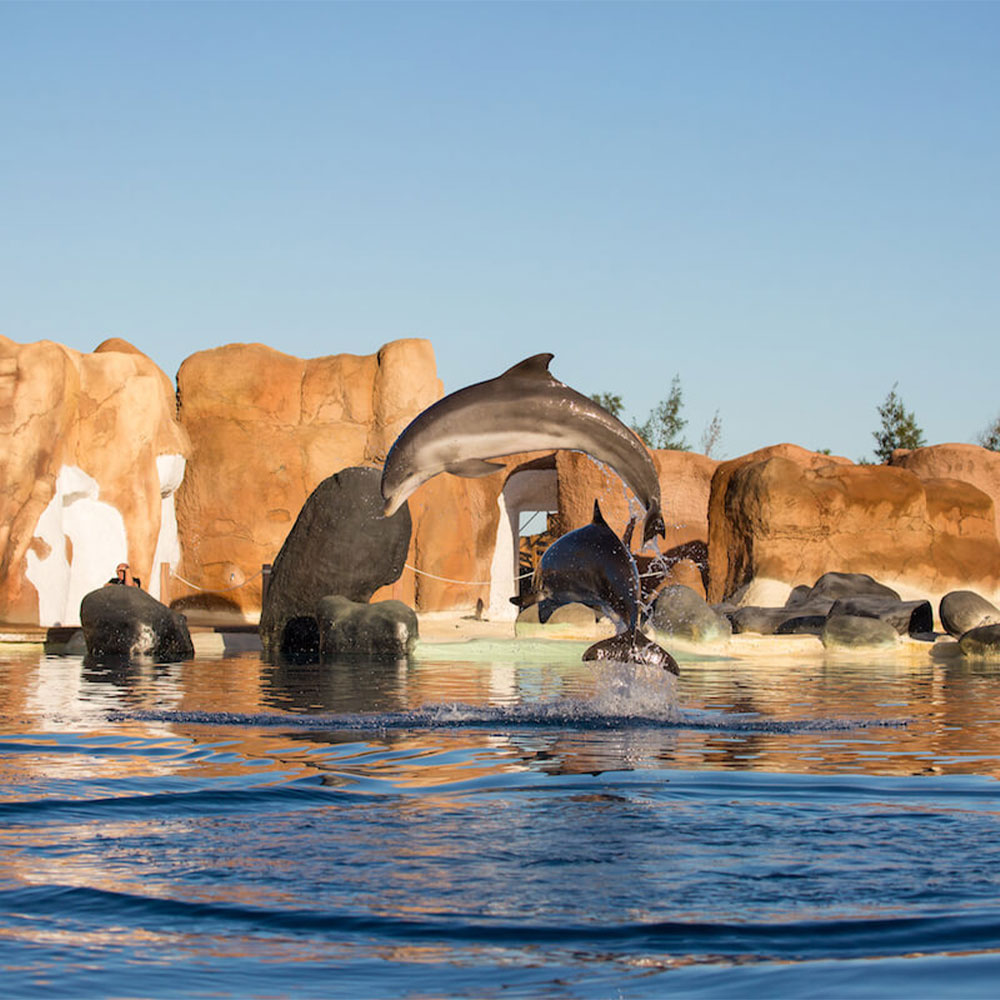 GOOD TO KNOW
The bus leaves from reception on Tuesdays at 09:15 and arrives at the park a little before 10. The bus leaves Rancho Texas again at 15:15 and arrives back at Club La Santa around 15:45, leaving you plenty of time to enjoy the afternoon and the evening.
Includes
Transfer from Club La Santa and back and entrance to the park.
Price
€45
€35 for children under 12 years.
Registration
Register at the Guide Department in Club la Santa. Open every day from 08:00 to 17:00.
Remember to bring:
Comfortable shoes, sunscreen and possibly a hat. Bring swimwear if you want to enjoy the water park.
If you have any questions or would like more information, please contact:
guides@clublasanta.com