MTB RACE

IN STUNNING SCENERY
The 4 Stage Mountain Bike Race Lanzarote, an official UCI MTB event, brings a new racing format to the Canary Islands-Spain.
With four days of adventure and exciting mountain bike racing, this MTB race will challenge elite and amateur riders. A premium MTB experience that rewards riders with the toughest and most stunning scenery in Lanzarote through its flowing trails alongside sand and lava fields. This is more than just a bucket list race,it is the pinnacle of mountain biking in the Canary Islands, attracting participants back year after year with its fascinating courses and social atmosphere.
DATES: 28TH-31ST JANUARY 2023
TAKE PART IN THE 4 STAGE MTB RACE LANZAROTE
A premium MTB experience that rewards riders with the toughest and most stunning scenery in Lanzarote.
16.00
Technical Meeting English online + Q&A
16.30
Technical Meeting Spanish online + Q&A
---
15.00-19.30
Onsite Registration by time shifts, Stadium, Club la Santa
---
10.30
Start First Stage, Club la Santa
---
09.00
Start Second Stage, Club la Santa
---
09.00
Start Third Stage, Caleta de Famara
---
09.00
Start Fourth Stage, Club la Santa
REGISTRATION
INCLUDES
Race organization, traffic management, volunteers
Race day on-course nutrition at aid stations
Participant T-Shirt
Finisher medal for participants completing the 4 stages
Finisher certificate
Timing and race results
First aid assistance
Race 4: Relaxation massages provided by the students of a Massage Therapy school are available at the Finish area of Race 4, on a first-come, first-serve basis until 15:30. In case you need a therapeutic massage you will need to contact a Physiotherapist.
Cadets 15-16
Junior 17-18
Elite 19-29
Master 30+
Master 40+
Master 50+
Master 60+
PRICES FROM 1ST SEPTEMBER 2022
1 stage: 60€
2 stages: 110€
3 stages: 170€
4 stages: 220€

Participants can race in individual races or in the full event. Cadets compete in Stage 1 and half the course of Stage 2. Juniors compete in Stage 1 and Stage 2.
DEADLINE TO REGISTER
22nd January 2023 or as soon as the slots are sold out.
Cancellation requests must be sent to: 4stage@clublasanta.com
Until 28.07.2022: 75% refund of entry fee
Until 28.09.2022: 50% refund of entry fee
Until 28.11.2022: 25% refund of entry fee
From 29.11.2022: No refund

MERCHANDISE
100% refund until 40 days prior to race day
A transfer of the race entry to another person or another year is not possible.
All participants and volunteers must comply with the COVID-19 protocols
All participants must comply with the rules of the Spanish Cycling Federation.
Only Mountain Bikes will be admitted to the race
The Mountain Bike must be in perfect working condition. Participants must carry out a safety check of the bike before racing (oiled chain, perfect functioning shifters & brakes, good condition tyres, etc.). The final check will be performed by the Spanish Cycling Federation judges.
Participants should carry spare parts
Helmet is mandatory
Race number must be placed on your back, the front of your helmet and the front of your bike
Participants cannot accept help from any persons (other than a race officials)
No spectators are allowed on the race course
Insurance on Race day: those participants who are not in possession of a license for competitive cycling, must apply for a temporary license valid only for the competition, approved by the Royal Spanish Cycling Federation (RFEC).
The purchase of the Spanish Race license for the race days is available at the online registration (max. age for race days license: 75 years). Entry fee: 1 stage 5€, 2, 3, 4 stages 15€.

Naviera Armas offers a 25% discount on boat transfers between the Canary Islands for the participants of 4 Stage Mountain Bike Race Lanzarote. To request your discount, fill out the form underneath and send it to: comercialacefue@naviera-armas.com
Do you want to help out during Club La Santa 4 Stage Mountain Bike Race? Register as a volunteer here.
CLUB LA SANTA
RACES APP
CLUB LA SANTA
RACES APP
Download Club La Santa Races app for real-time athlete tracking, results and race information for 4 Stage Mountain Bike Race Lanzarote and other races organised by Club La Santa.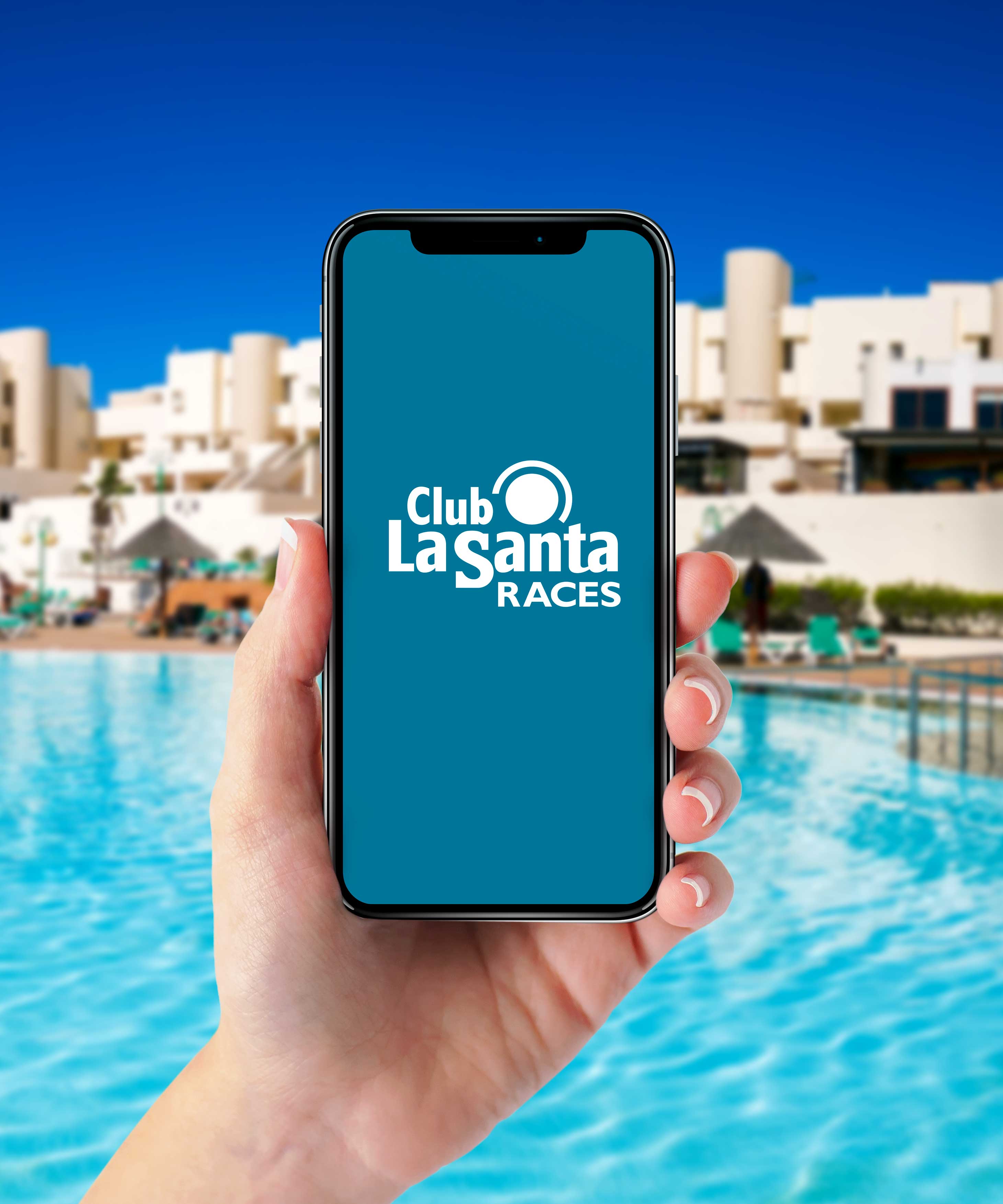 MTB
NEWSLETTER
Subscribe to Club La Santa's MTB newsletter and receive updates about 4 Stage MTB Race Lanzarote and other MTB Events.
ANY QUESTIONS?
If you have any questions or if there's anything else we can help you with, please get in touch. We're happy to help!
YOU MAY ALSO BE INTERESTED IN