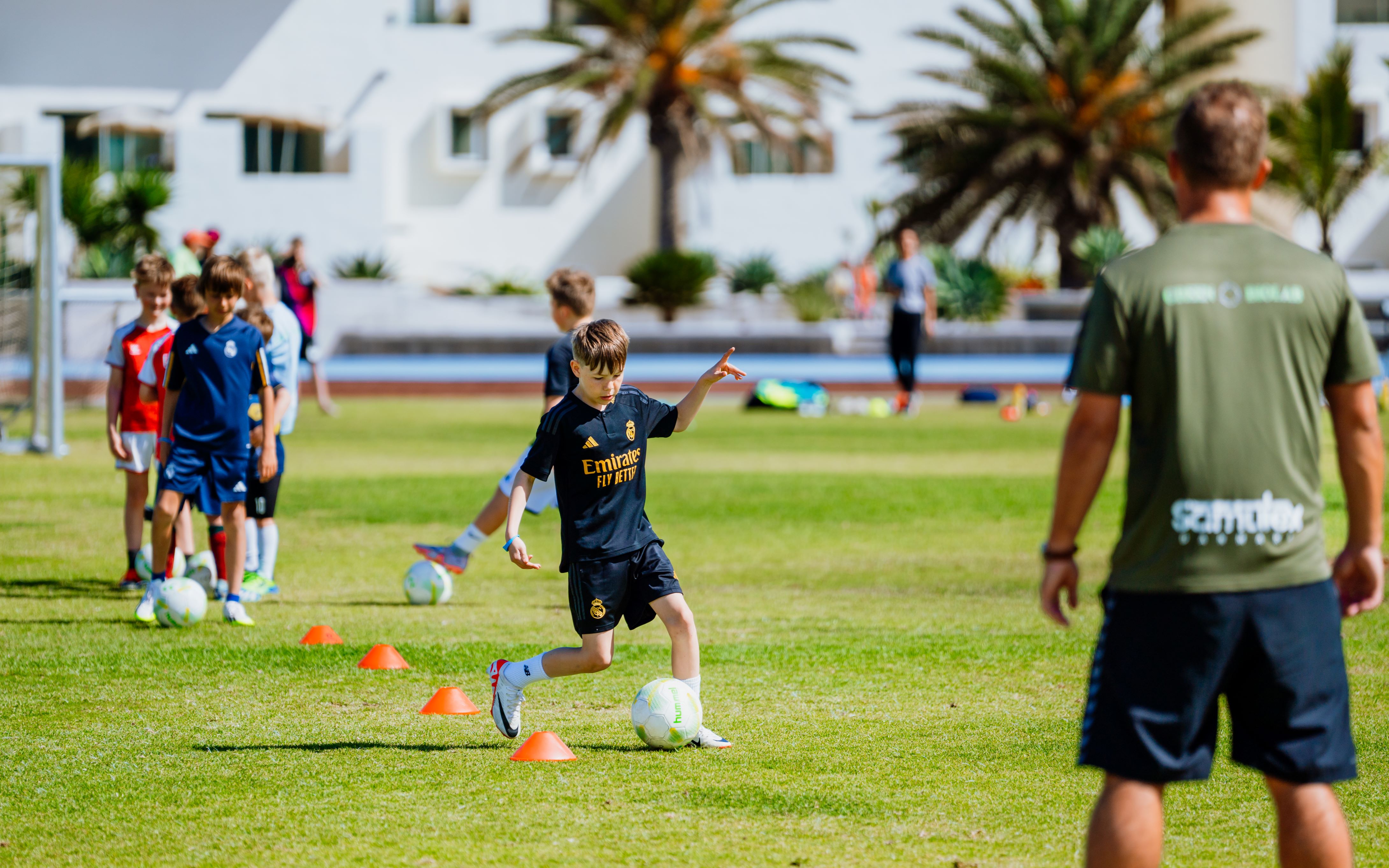 ABOUT THE EVENT
The football school is for both boys and girls in the ages 7-14 years. There is room for everyone as we teach in Danish and English. We welcome all levels and will adjust the exercises, so it fits everyone. If you want to improve yourself as a football player and at the same time have fun with it and meet new friends, learn new things as a football player and be challenged in matches, fun competitions and score a lot of goals in the lovely weather, then here is your chance!
For the 15th time, Club La Santa is looking forward to welcoming you to the international football school with Peter Rasmussen and his coaching team.
We have a minimum of 2-hour training sessions per day.
Saturday afternoon, we train on the beach with competitions and fun challenges in the sand.
Sunday, we have a Pizza Party on the beach after training.
Thursday, we have the "Club La Santa test", where we test all the things we've been training all week.
There will be a minimum of 15 hours of qualified football training and still plenty of room to enjoy your vacation with the family.
Together with his coaching team, Peter will make sure that everybody is challenged and get a fantastic and unforgettable week.
Outside the football school program, the coaches / Club La Santa cannot be held responsible for the children, why they need to be accompanied by a person above 18 years old. Remember your football boots, indoor shoes and shin pads.
Upcoming events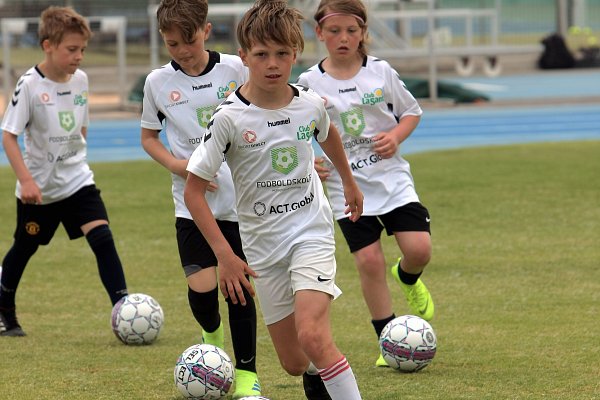 ---
10:00 - 12:00
Training on the stadium
16:00 - 17:30
Training on the Beach
17:45 - 18:30
Pizza Party on the Beach
---
16:00 - 18:00
Training on the stadium
---
10:00 - 12:00
Training on the stadium
---
10:00 - 12:00
Training on the stadium
16:00 - 17:30
Training on the 5-A-Side
---
10:00 - 12:00
Training on the stadium
16.00
International Match
---
10:00 - 13:00
La Santa Football on the stadium
MEET
THE INSTRUCTOR
MEET
THE INSTRUCTOR
Peter Rasmussen is a former professional football player as well as a football coach with a UEFA A license specializing in making goals.
On his resume, Peter has been academy director in Thailand, where he built a football academy for children in close collaboration with Avram Grant (former Chelsea manager). Peter has also been a striker coach for both the Danish A national team and in Brøndby IF under Michael Laudrup. In 2002, he made "Lots of goals" main theme of DBU's (Danish Football Union) football school.
He has played 435 division matches and scored 300 goals in B1901, Anderlecht (Belgium), OB, Nr. Åby, B1909 and Hvidovre.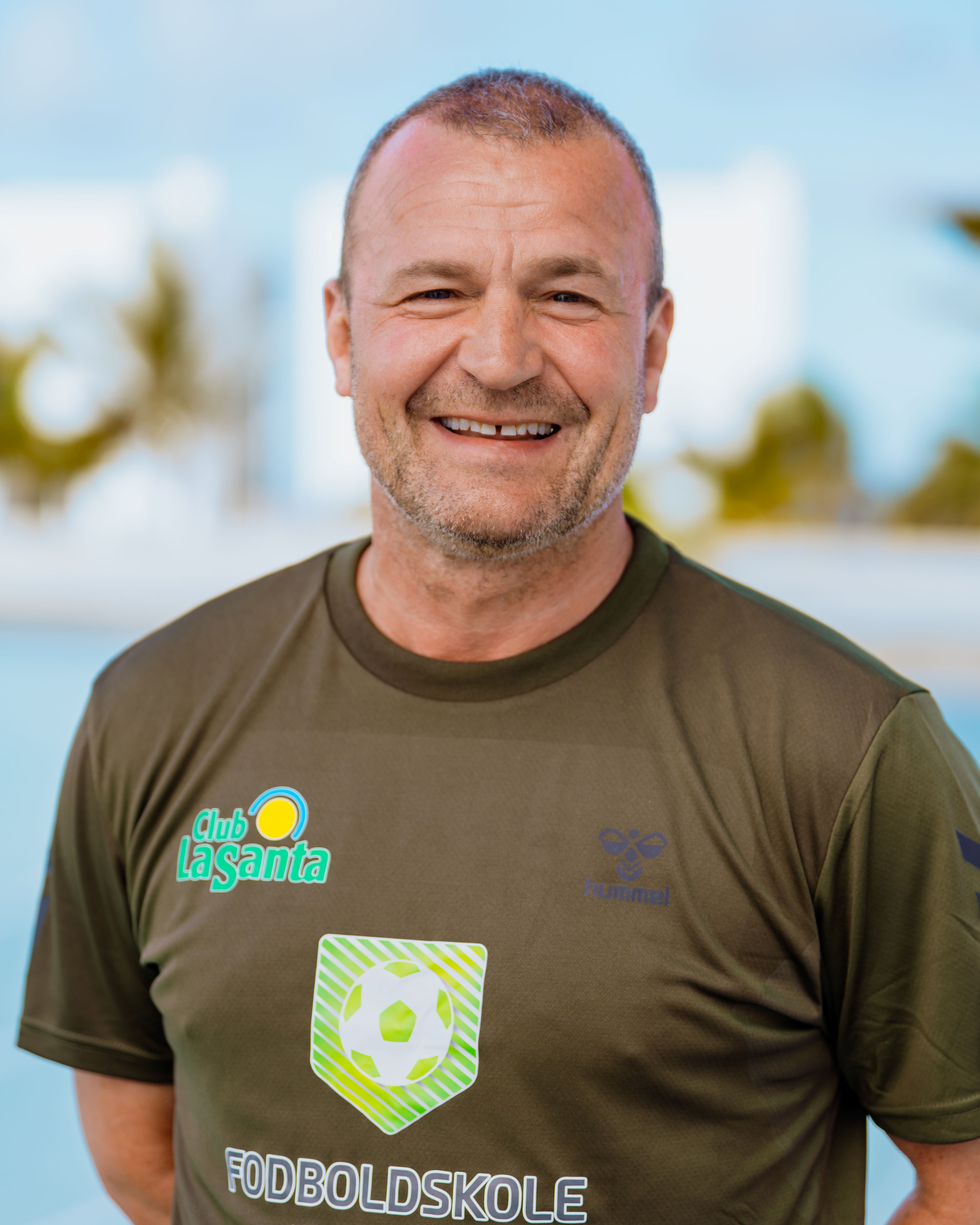 The price for the event is 75€, including all activities, a t-shirt, a football, a drink bottle and a diploma.
Places are limited; early booking is advisable to avoid disappointment. Please note that the camp is restricted to guests staying at Club La Santa.
There is a maximum of 30 participants.
From time to time, there are not enough participants in an event to ensure that everyone can enjoy a good experience, in which case we reserve the right to cancel. This happens rarely, and should this occur, you would be refunded the total amount of the event.
ANY QUESTIONS?
If you have any questions or if there's anything else we can help you with, please get in touch. We're happy to help!
YOU MAY ALSO BE INTERESTED IN