ABOUT THE EVENT
Club La Santa has the pleasure of hosting the IWT Club La Santa Open.
Racketlon is a combination sport in which competitors play a sequence of the four most popular racket sports: table tennis, badminton, squash, and tennis. We once again expect participants from all over Europe to take part in the event.
Early bird offer: Save 25% on your stay from 11th - 22nd December 2023 - Deadline 31/07.2023* (Subject to availability)
DATES: 16TH - 18TH DECEMBER 2023
Upcoming events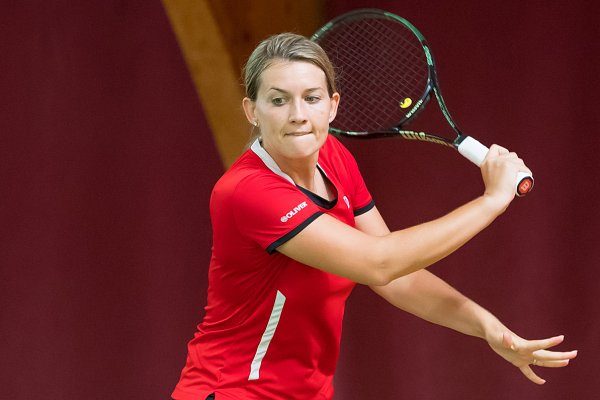 No events are scheduled for the moment
Club La Santa offers perfect racketlon facilities: 4 table tennis tables, 2 badminton halls, 4 squash courts and 8 outdoor tennis courts. Practice as much as you like for free during your entire stay. Benefit also from over 80 sports activities and group instructions from experienced instructors. All are included in the price when staying at Club La Santa.
Rules:
The official rules of the FIR apply: www.racketlon.net/rules/
SINGLES
Men Elite, Women Elite, Men B, Women B, Men C, Men D (only first-timers), Juniors U21, Seniors +40, Seniors +45, Women Seniors +45, Seniors +50, Seniors +55, Seniors +60
DOUBLES
Men Elite, Women Elite, Mixed Elite, Men B, Mixed B, Juniors U21, Seniors +40, Seniors +45, Mixed, Seniors +55. Classes will be offered with a minimum of at least 4 players.
ENTRY FEE:
· Singles: 55€ per player
· Junior singles: 50€ per player
· Additional singles: 40€ per player
· Doubles: 20€ per player
All players need to have a valid 2023 FIR license.
Online Registration Website:
The Registration for the Tournament is not yet open.
Tournament Director:
Jon Spinks
FIR delegate:
to be confirmed
Venue:
Club La Santa Avenida Krogager s/n 35560 Tinajo, Lanzarote Spain
Entry deadline:
December 1st 2023, at 11:59 am
Courts and balls:
4 Enebe table tennis on wooden sports hall flooring
2 Badminton halls of 5 courts each, 1 hall with Sportson Combi R30 Hardcourt flooring and 1 with Haro Sports parquet (Oak)
4 Squash courts on a wooden floor
10 Outdoor DecoTurf tennis courts
The Tournament will use 3 courts for each sport
Prize money:
As per FIR tournament regulations
Ranking and wild cards:
The official ranking of the FIR per December 1st 2023, applies to entries and seedings:
http://fir.tournamentsoftware.com/ranking
One wild card can be issued per eight players in a draw.
Services and activities available:
· Gala dinner, Monday evening, December 18th
· Players party at bar/disco, Monday night, December 18th
· Event present for all players
· Supermarket (equipped kitchen in apartments)
· Restaurants
· Bars and sports bar
· Shops
· Evening entertainment
· Wellness Centre with spa and massage (extra)
· Private lessons (extra)
· Excursions arranged by Club La Santa (extra)
HOSTS
Racketlon Denmark
www.racketlon.dk
info@racketlon.dk
www.facebook.com/racketlondenmark
YOU MAY ALSO BE INTERESTED IN