ABOUT THE EVENT
Take part in an active week with TRX under the sun - for those of you who are 60 years of age or older.
Regardless of your starting point, this week will be able to bring you closer to a strong and mobile body in good balance. Do you live the active senior life or has your everyday life become inactive - there is room for all levels. Susanne promises to challenge everyone right where they are, including you who have never tried a TRX strap.
TRX is functional strength training and movement training. The black and yellow straps can challenge everyone, but at the same time the straps will also support you, so you can relieve the various exercises to exactly your level. The TRX training will strengthen both upper body, lower body and core and most often standing. In this way, you will constantly train your strength and balance. Susanne is a professional TRX trainer, and is among the best trained and most experienced in Europe.
This exclusive format with a small group ensures you optimal benefit. You will be instructed thoroughly so that you learn to move better and take a lot home with you for your own training. We start from the TRX system's standards for good posture, and you will experience other tools than the familiar straps when we begin to develop and challenge your strength and stability. You will, among other things, meet medicine balls, rubber bands and dumbbells.
We train together once a day and you also have free access to Club La Santa's weekly programme. In addition, the training and the week's program contain social activities, so that we can get to know each other and have fun together. Whether you are traveling alone or with a group, we will offer a nice training community.
Upcoming events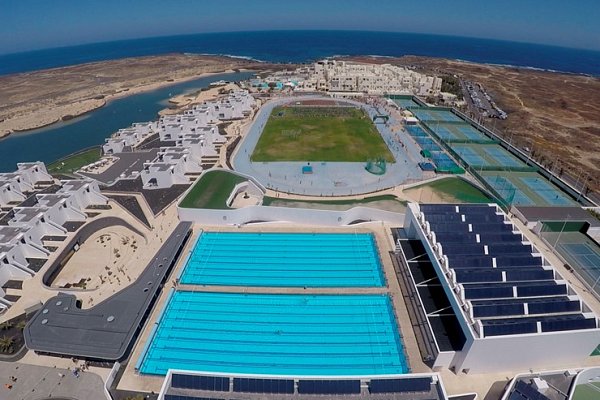 No events are scheduled for the moment
16.30 - 17:30
Welcome and TRX introduction
18:30
Possibility of communal dining in restaurant Atlantico, own cost
---
11:00 - 12:30
TRX training 1, Susanne
---
10:00 - 11:30
TRX training 2, Susanne
---
10:00 - 11:30
TRX training 3, Susanne
---
9:00 - 10:00
Social activity (surprise)
17:00 - 18:00
TRX stationtraining 1, Susanne
---
10:00 - 11:30
TRX training 4, Susanne
---
11:00 - 12:30
Spectator for "Meet the stars" at Club La Santa - Obstacle course through the resort.
15:00 - 16:00
TRX stationtraining 2, Susanne
18:30
Dinner at El Lago, at own cost
MEET
THE INSTRUCTOR
MEET
THE INSTRUCTOR
Susanne Møller Deenfeldt has a master's degree in "Sports and Health" from Aarhus University and an impressive teaching experience in physical training. Susanne was previously, for several seasons, a Multisports and Fitness instructor at Club La Santa, and for a number of years has been responsible for fitness and team training at Aarhus Sports Academy.
Susanne is one of Europe's best-educated and most experienced TRX trainers - and has for many years worked full-time on a daily basis as a personal trainer and team instructor in the special training center TRX Aarhus. Denmark's first pure TRX center. Here she has, among other things, since 2015 developed and managed the senior department, with a large group of happy and faithful seniors.
Susanne guarantees a fun and effective training week and that the program is adapted exactly to your level.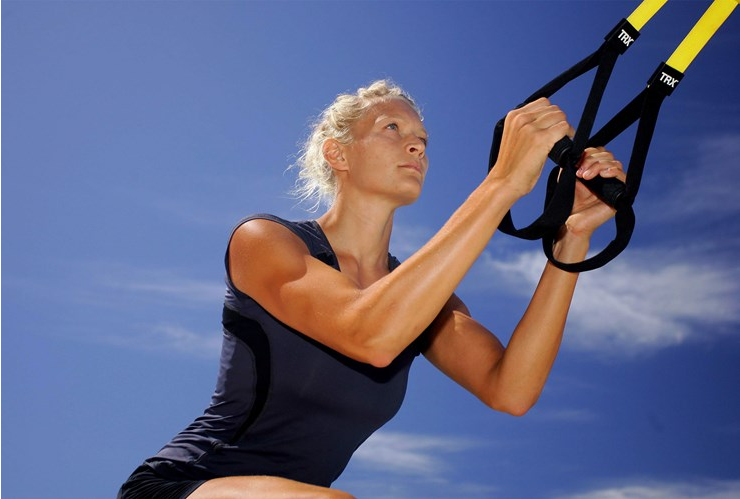 Book your trip and stay first on Club La Santa's website on this page or by calling 76 500 400. The trip must be booked with Club La Santa before you register your place for the week, via the link below.

Then book your place at TRX week here:
There are a limited number of places, so we advise you to book immediately. Please note that the event is reserved for guests staying at Club La Santa during the same period.
ANY QUESTIONS?
If you have any questions or anything else about this event, you are very welcome to write to Susanne.
MAYBE YOU COULD BE INTERESTED IN