PLAY TIME
PLAY TIME
Opening hours: Monday, Wednesday, and Saturday from 8:50 to 11:45
Come and discover Play Time, Club La Santa's activity club for the little ones, where children can learn and explore while having fun and making new friends. Our imaginative zones have been carefully designed to invite movement, activity, and immersion. Step onto the fantastic Show Time stage, visit the glowing volcano or dive into new adventures in the cosy reading corner.
Play Time is open three days a week and caters for children aged 3-10, who are free to take part in the activities on their own or with a parent. Also, why not try the Green Team Friend activities around the resort when Play Time is closed?
PLAY TIME

ACTIVITIES
In Play Time there are lots of activities for children to take part in.
Book a spot on the Club La Santa app or at Sports Booking after check-in.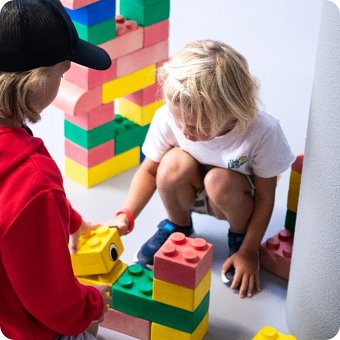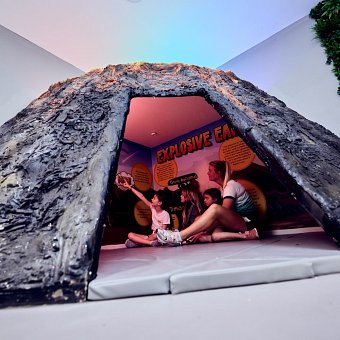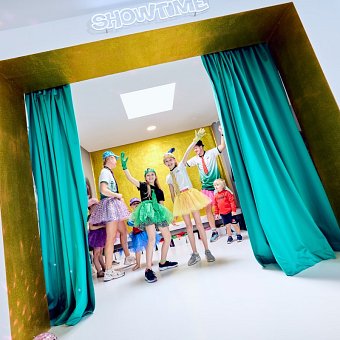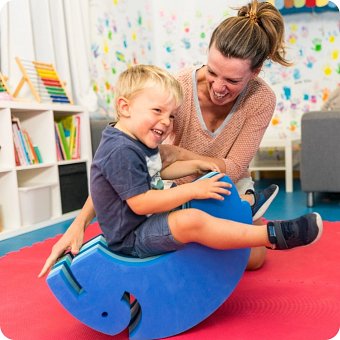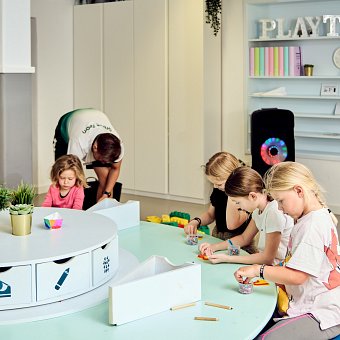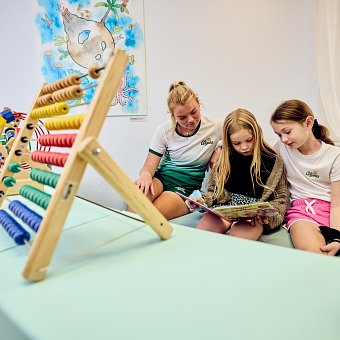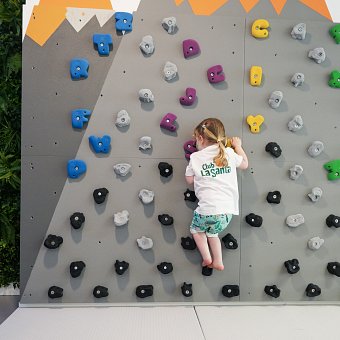 You can book a spot in Play Time on the Club La Santa app or at Sports Booking after check-in. If all spots are taken, you can sign up for the waiting list. Even on the waiting list, your children can still take part in Play Time activities, though they must be accompanied by an adult.
Play Time's facilities are open to everyone. The organised activities are aimed at 3 to 10-year-olds, while children under 3 are more than welcome as long as they're accompanied by a parent or guardian. Younger children have plenty of opportunities to stimulate their motor senses with bObles tumbling furniture.
Parents or guardians must drop off and register their child at Play Time. We cannot accept children that come alone.
Remember to leave a phone number so we can get in touch with you in case something happens.
At least one parent or guardian must be present at Club La Santa while the child is in Play Time.
If your child is not used to being alone, it is important that you stay until your child feels comfortable enough to be in Play Time alone.
Your child cannot not leave Play Time on their own. They must be picked up ether by you or another parent or guardian.
If your child has allergies, illnesses, or any other special needs, it's essential that we are aware so we can make the necessary arrangements.
If your child has a serious illness, we ask that a parent stays with the child at all times. If your child has recently had chickenpox or other contagious diseases, please contact our local doctor to get a note to show that your child no longer carries the infection.
We have the right to turn away children who show symptoms of fever or other illnesses.
If your child is not yet potty trained, you or another parent or guardian must stay in Play Time with them, regardless of their age. The nearest changing area is in the toilet next to the Sports Café.
We recommend bringing a bottle of water to Play Time. Other drinks or food are not allowed in Play Time.
If your child has a birthday during their stay at Club La Santa, please let us know a day in advance. We'll be happy to organise a small party in Play Time, with balloons, fun and games. If you wish to celebrate your child's birthday outside of Play Time, you are more than welcome to borrow other birthday decorations such as flags, balloons, etc.
We strive to maintain maximum security at Play Time. If you prefer your child to receive more individual attention, you are always welcome to stay with your child.
We have the right to ask children to leave Play Time if their behaviour is harmful to themselves or others.
Club La Santa cannot take responsibility for lost personal belongings brought to Play Time.
MEET THE GREEN TEAM
Play Time is guided by the fantastic Green Team, all of whom are trained to ensure children have fun and create great, unforgettable experiences.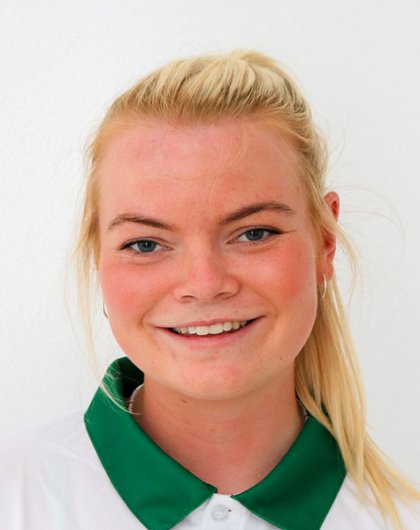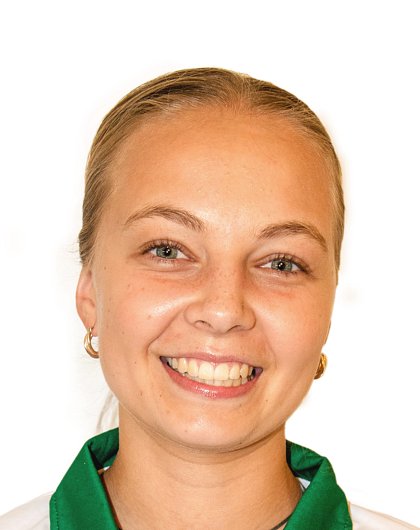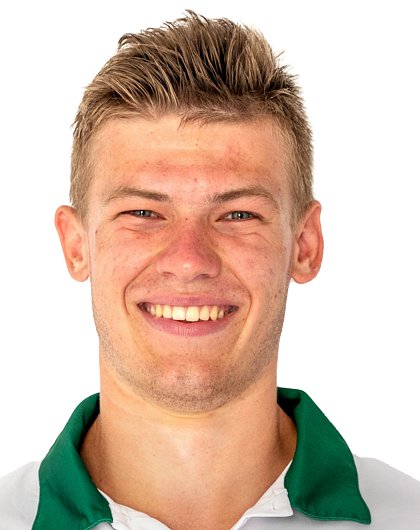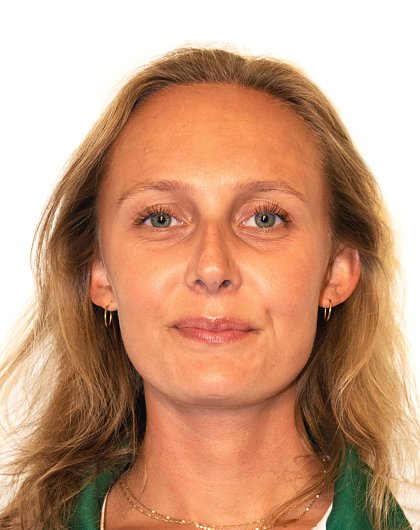 Isabella, DK
Kids & Teens



Fie, DK
In charge of Kids & Teens

Mathilde, DK
Kids & Teens

ANY QUESTIONS?
If you have any questions, or if there is anything else we can help you with, you are of course always welcome to contact us. We are ready to help.