ABOUT THE EVENT
Please note that the main language spoken for this event is Danish, but English speaking guides will also be leading the tours.
This bike week will offer many challenges and unforgettable experiences in the saddle. We cater for both men and women who are regular cyclists, including those training for one of the many bike races throughout Europe.
The routes will vary in length and difficulty, taking you to the far south, through the fascinating Fire Mountains and up to the north. You will have the opportunity to challenge yourself with steep climbs, covering a variety of terrain and facing solid winds in the warm climate. We will be riding between 50km and 100km per day, equivalent to 2.5-5 hours - over the course of the week you will cover around 350km. On the long rides, there will be catering in the form of fruit, sandwiches, water and soft drinks.
Upcoming events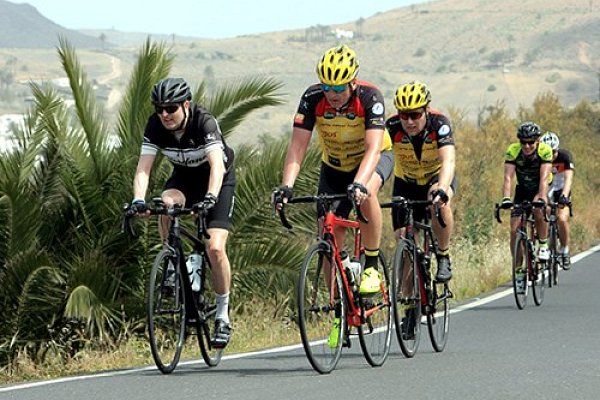 17.00
Welcome and registration
---
10.00
Departure of the day's ride: 60km
17.00
Talk (Danish) Tips setting up the bike
---
10.00
Departure of the day's ride: 70-85km
---
10.00
Departure of the day's ride: 60km
17.00
Training advice (Danish) - Diet - Stretching exercises - technical exercises etc.
---
---
10.00
Departure of the day's ride: 55km
---
10.00
Departure of the day's ride: 100km
MEET
THE INSTRUCTOR
MEET
THE INSTRUCTOR
Torben Hjort is a Danish Champion in road racing in 1976 amongst a great number of other victories. In 1989, Torben was the driving force behind the creation of the Aarhus - Copenhagen bike race.
MEET
THE INSTRUCTOR
MEET
THE INSTRUCTOR
Jan Bo Petersen represented Denmark at the World Cup and the Olympics in track cycling for ten years. Winner of the bronze medal at the Olympics in '92 and a further five medals at the World Championships.
The price is 250€ including all activities in the program, a t-shirt and the celebratory dinner.
Please note that bike rental is not inclusive of price - Please book your bike here. If you have any problems booking your bike, you can contact us by email: bike.center@clublasanta.com
Places are limited; early booking is advisable to avoid disappointment. Please note that the camp is restricted to guests staying at Club La Santa.
From time to time, there are not enough participants in an event to ensure that everyone can enjoy a good experience, in which case we reserve the right to cancel. This happens rarely, and should this occur, you would be refunded the total amount of the event.
ANY QUESTIONS?
If you have any questions or if there's anything else we can help you with, please get in touch. We're happy to help!
YOU MAY ALSO BE INTERESTED IN