ABOUT THE EVENT
Richard Hubson's training camp offers athletes an enriching experience tailored for various race distances. The program focuses on challenging, educational, and enjoyable training sessions, blending race pace workouts and extensive aerobic training. Athletes benefit from a supportive environment, conducive to enhancing their skills and endurance, amidst beautiful weather and scenery alongside like-minded peers.
Designed for athletes preparing for different race lengths, Richard Hubson's camp provides pivotal training sessions in an ideal environment. Participants engage in targeted workouts, striking a balance between intensity and endurance. The camp also offers a chance to participate in the iconic Olympic distance Volcano Triathlon on April 27th, a prestigious international event in Spain. Please note that the triathlon entry fee is separate from the camp registration.
Upcoming events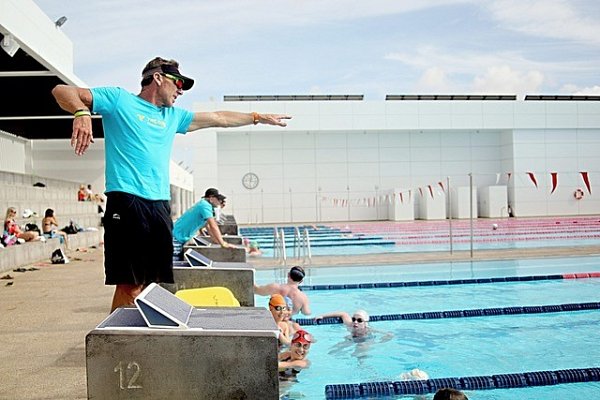 MEET THE INSTRUCTOR
MEET THE INSTRUCTOR
Richard Hobson 10 years as a pro, 5 times National Champion, Olympic Coach to 2 athletes, Performance Coach for the British Triathlon Association, Head Coach Bath Triathlon Performance Center, Age Group Coach to European and World Age Group Qualifiers. He and the rest of the coaching team knows what it takes to succeed, whether you are a beginner, an elite performer, doing it for fun, or you want to be the next Olympic Champion; the knowledge and experience to help will be there.
Price is £250/275€, which includes all activities in the program and a special event t-shirt.
Places are limited, early booking is advisable to avoid disappointment. Please note that the camp is restricted to guests staying at Club La Santa.
The camp will be limited to 35 people.
From time to time, there are not enough participants in an event to ensure that everyone can enjoy a good experience, in which case we reserve the right to cancel. This happens rarely and should this occur you would be refunded the full amount of the event.
ANY QUESTIONS?
If you would like to book onto this camp or find out more information about it please contact Richard Hobson.
YOU MAY ALSO BE INTERESTED IN