STUNNING RUNNING

ROUTES IN WILD NATURE
The area around Club la Santa boasts several great running routes, which are safe as traffic is minimal. Run across the barren lava landscape, next to the wild Atlantic Ocean or around the peaceful lagoon.
If you prefer interval or track running, the athletics stadium has everything you need. Train in the heart of Club La Santa on top-quality, professional running tracks.
RUNNING ACTIVITIES

FOR EVERYONE
Fancy running with others or competing against other guests? Take part in our daily community morning runs, or our many running activities and events throughout the week.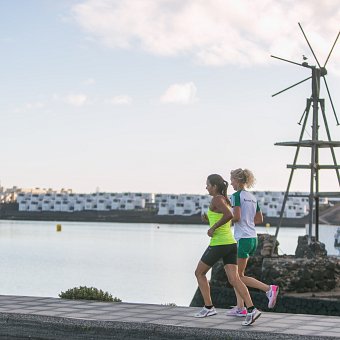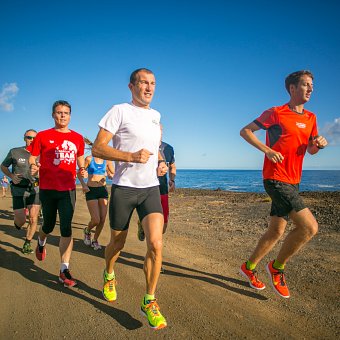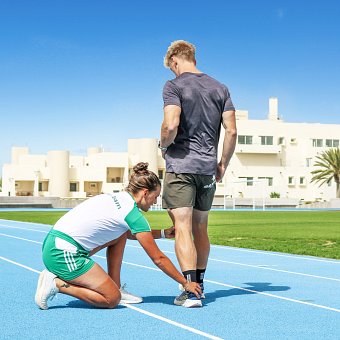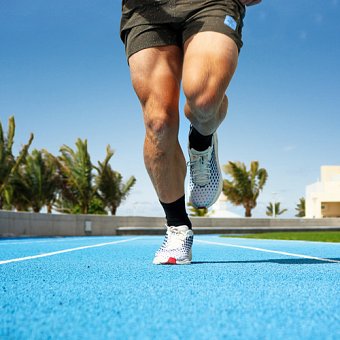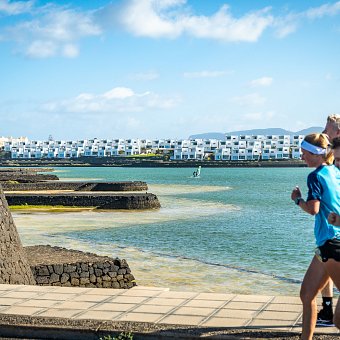 Want more specific and personalised guidance on your running performance? Book a personal session with one of our Green Team running coaches and get tailored running and strength exercises and tips to help you improve.
And if you really want to take your running to the next level, book a running analysis in which we'll record you and analyse your running style. Request your session in Sports Booking after check-in.
OUR RACE COURSES
Use two fingers to navigate around the map
Hold down the left click and drag to navigate around the map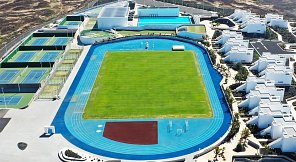 STADIUM
The stadium is centrally located at the heart of Club La Santa and offers top professional facilities for both professional and amateur runners.
Read more
YOU MAY ALSO BE INTERESTED IN