OM EVENTET
Club La Santa, Charlotte Bircow og hendes dygtige team byder igen velkommen til vores helt fantastiske Powerweek.
Powerweek er målrettet alle unge som gamle, singler, par, familier der gerne vil have en uge med både fysiske og mentale oplevelser og vende hjem med fornyet energi og overskud, samt en masse gode værktøjer til hvordan man bliver ved med at bevare motivationen, den flotte krop og et godt humør.
Powerweek programmet omfatter: Meditation, Spinning, Flad mave for evigt, Balder af stål, Puls og styrke, Cross fit, Zumba, Løb, Stress off og Foredrag der giver dig mentale, fysiske og kostmæssige værktøjer.
GLÆD DIG og skyd dig at melde dig til NU!
Der skal i øvrigt gøres opmærksom på, at der på nogle af timerne (TRX, Reformer, Spin etc.) er et begrænset antal pladser, hvorfor det til disse, vil være nødvendigt at tilmelde sig i Club La Santa appen. Dette kan først gøres efter ankomst til Club La Santa.
Kommende events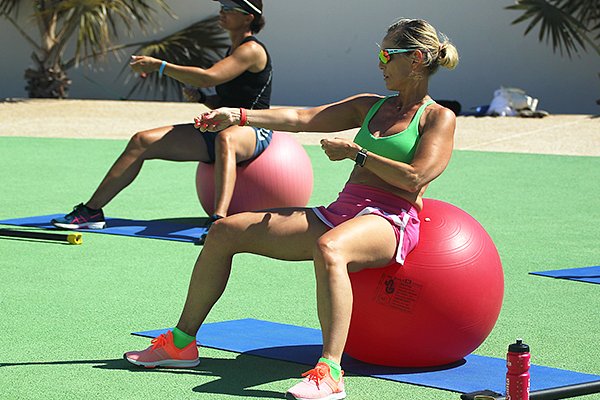 09.00
Xtrem fedtforbrænding
16.30
Flad mave for evigt
---
18.00
Zumba® in the Night Club
---
17.00
6 øvelser til den flotteste krop
MØD INSTRUKTØREN
MØD INSTRUKTØREN
Charlotte Bircow er gennem de sidste 30 år kendt som Danmarks Fitnessdronning, og hende med "Balder af stål"-videoerne der er solgt i over 1,5 millioner eksemplarer. I dag kender vi hende også som den sårbare men stærke kvinde, der på forbilledlig vis har overvundet sin kræftsygdom og delt sin fight og sit positive livssyn med hele Danmark. Se mere på www.charlottebircow.com.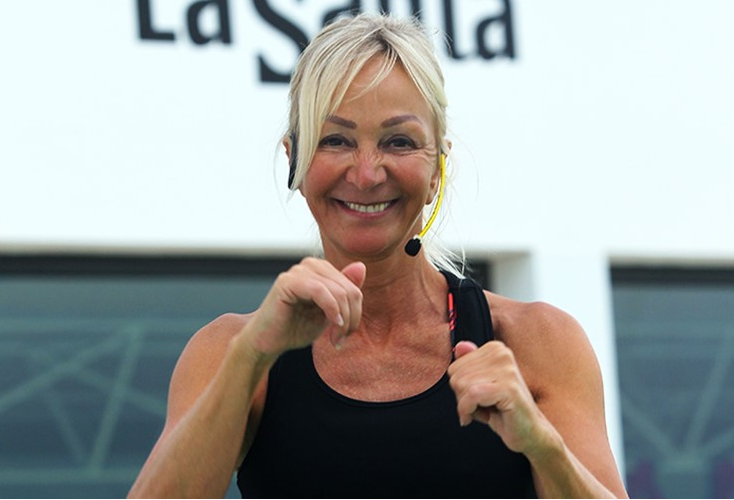 Pris for ugen er 140€ og indeholder alle undervisningstimer, en middag samt foredrag og en t-shirt.
Der er et begrænset antal pladser, så vi råder dig til at bestille med det samme. Bemærk venligst, at eventen er forbeholdt gæster, der bor på Club La Santa i samme tidsrum.
Fra tid til anden er der for få tilmeldte, til at alle får en god oplevelse med eventet. Derfor forbeholder vi os retten til at aflyse. Dette sker sjældent og skulle det ske, får du naturligvis refunderet det fulde beløb af eventen.
HAR DU SPØRGSMÅL?
Skulle du have spørgsmål, eller er der andet vi kan hjælpe med, er du naturligvis altid velkommen til at kontakte os. Vi står altid klar til at hjælpe dig.