ABOUT THE EVENT
Join us when Elisabeth Dalsgaard and Swingtime once again rocks Club La Santa with the famous and popular Arobic & Dance Convention.
As always, it is the ultimative fitness experience but this time also with special anniversary classes and extra activities in the evening.
It's a week where you can learn from the best instructors in the world. Any corner of aerobics, dance and fitness will be covered. An international team is ready to give you the ultimate fitness experience.
Professional instructors will guide you through the many and varied classes, no matter whether your favourite is aerobics, dance or fitness. Instructor or not, the broad spectrum of classes ensures there's something for you!
The convention is restricted to guests staying at Club La Santa during the event.
Book today to guarantee a place on the best, action-packed aerobic event of the year!
Individual classes is available and possible to book at Club la Santa, but we recommend to book this event before arriving.
Upcoming events

MEET THE INSTRUCTORS
MEET THE INSTRUCTORS
Elisabeth Dalsgaard & Team
The professional team is lead by Elisabeth Dalsgaard.
Organiser and presenter. Elisabeth has been a professional instructor since 1995 and is in high demand throughout Europe as a respected presenter and instructor.
She has her own firm, Swingtime ApS, which runs four dance schools among other things. She has organised events for Club La Santa since 2004. She has developed several concept classes.
Most recently, Ballroom Fitness, which combines ballroom dancing with aerobics.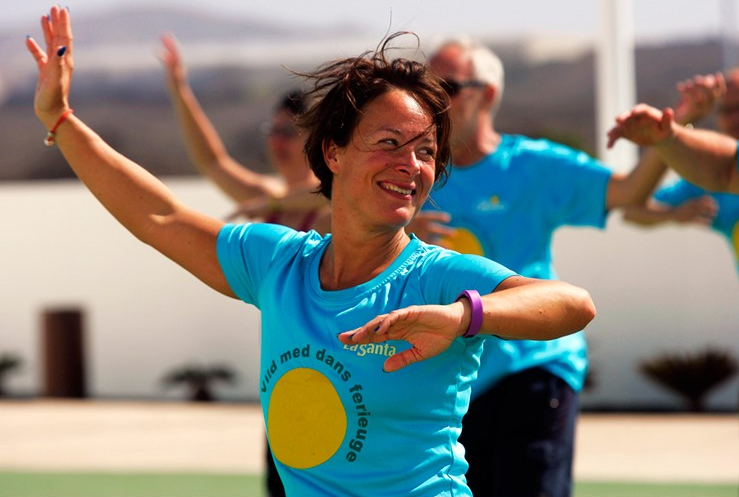 MEET THE INSTRUCTOR
MEET THE INSTRUCTOR
Sava Assenov is former Euopean master of Acrobatics and Bulgarian Champion of Aerobics. Sava currently lives in Munich but the whole world is his workplace.
He is widely used and respected as a presenter at many large conventions. He is particularly known for his "jazz-inspired" dance classes but his step classes, Pilates and yoga classes are also legendary.
He always teaches with his characteristically calm and infectious humour and knows exactly how to create optimal power and energy in every class. Read more on www.saas-event.de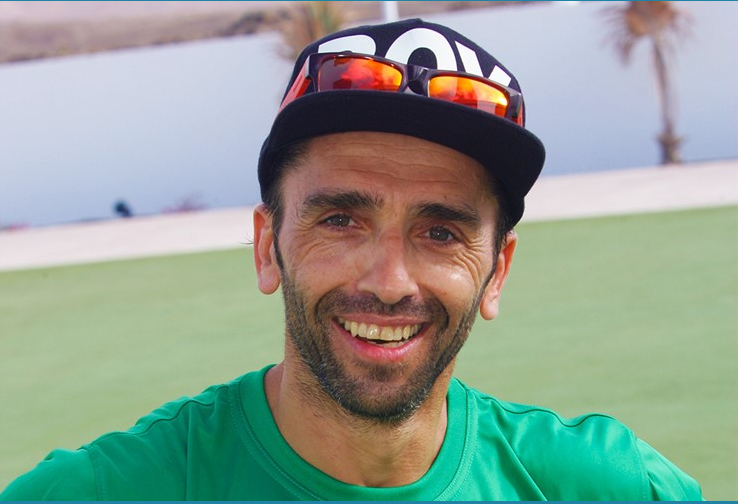 MEET THE INSTRUCTOR
MEET THE INSTRUCTOR
Luciano Mottola is one of the most influential international fitness hosts in the world. He is a Doctor of Physiotherapy and is known for his classes (Aerodance, Step Dance, Step Methodology, Aerobic Choreography, Functional Step, Functional Training, Body Weights, Posture Correction) in more than 45 countries.
He has been elected "Instructor of the Year" in Italy in 2006 (Rimini Wellness) and also elected "Best International Presenter" in Poland in 2012 (EU4YA) Luciano is in 2013, 2014 and 2016 a special guest at IDEA World Convention Los Angeles USA.
He has taught in more than 40 different countries.
MEET THE INSTRUCTOR
MEET THE INSTRUCTOR
Steve Watson is co-director of Chrysalis Promotions and has been involved in the fitness industry for more than 23 years.
After being awarded the "Puma New Presenter, 1998", he has achieved various other distinctions and even more international acclaim. Steve's energy, enthusiasm, motivation and teaching technique ensure that his classes can be customised to suit individual needs.
You feel safe in Steve's hands and he manages to get everyone involved in his classes. He is one of Britain's most sought-after presenters. Read more on www.chrysalispromotions.com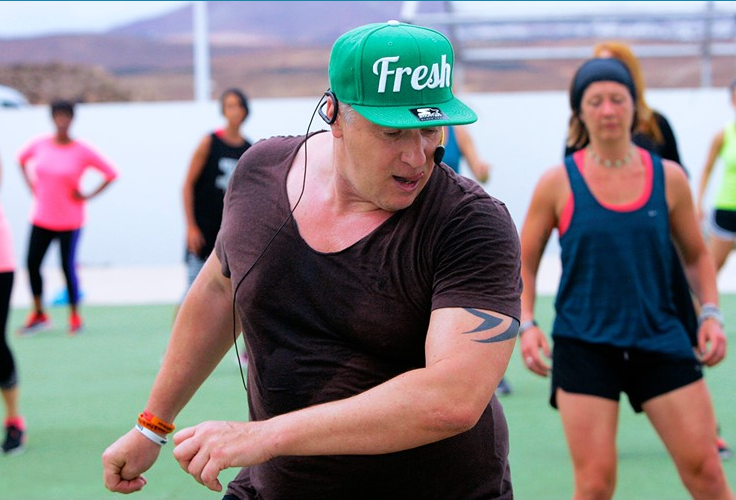 This event is free, but you need to sign up before your departure to Club La Santa.
You also have to book your trip/stay at Club La Santa at your nearest Club La Santa sales office.
ANY QUESTIONS?
If you have any questions or if there's anything else we can help you with, please get in touch. We're happy to help!
YOU MAY ALSO BE INTERESTED IN