ABOUT THE EVENT
Now in its 15th year, this innovative addition to the Club La Santa event week programme returns to combine fitness, fun, sport and group fitness activities. Our aim is to combine fitness and fun in the amazing climate of Lanzarote, thousands of miles from the stress of home.
Total Body Conditioning Weeks has now been a part of the Club La Santa events programme for 15 years. With events generally running in May and December every year they continue to attract growing numbers year on year. The events are hosted by David Muir and presented by a team of some of the Fitness Industry's leading instructors. Combining a mixture of different fitness classes with a massive variety from dance and aerobics through to boxing and boot camps, the events truly have something for everyone of any stage or age. Fitness training and fun in the sun with the Total Body Conditioning Weeks Family.
09.00 - 09.55
Aerobics Intermediate
10.05 - 11.00
Body Combat™
10.05 - 11.00
Hurricane Training
11.10 - 12.05
Dance Latin
11.10 - 12.05
Body Attack™
12.15 - 13.10
Hatton Boxing
16.05 - 17.00
HIIT Training - 30 minutes
16.05 - 17.00
Feminine Fitness™
17.10 - 18.00
Welcome - Team Teach Aerobics
---
09.00 - 09.55
Dance Aerobics
11.10 - 12.05
Frisky Fitness™
11.10 - 12.05
Circuit Training
11.10 - 12.05
Spin Intervals
12.15 - 13.10
Legs Tums Bums
15.00 - 15.55
Move It! Circuit
17.10 - 18.00
Step Intermediate
MEET
THE INSTRUCTOR
MEET
THE INSTRUCTOR
David Muir (UK) and guest instructors are all sport Graduated Teachers, Fitness Instructors and Aerobic Professionals ready to boost your fitness.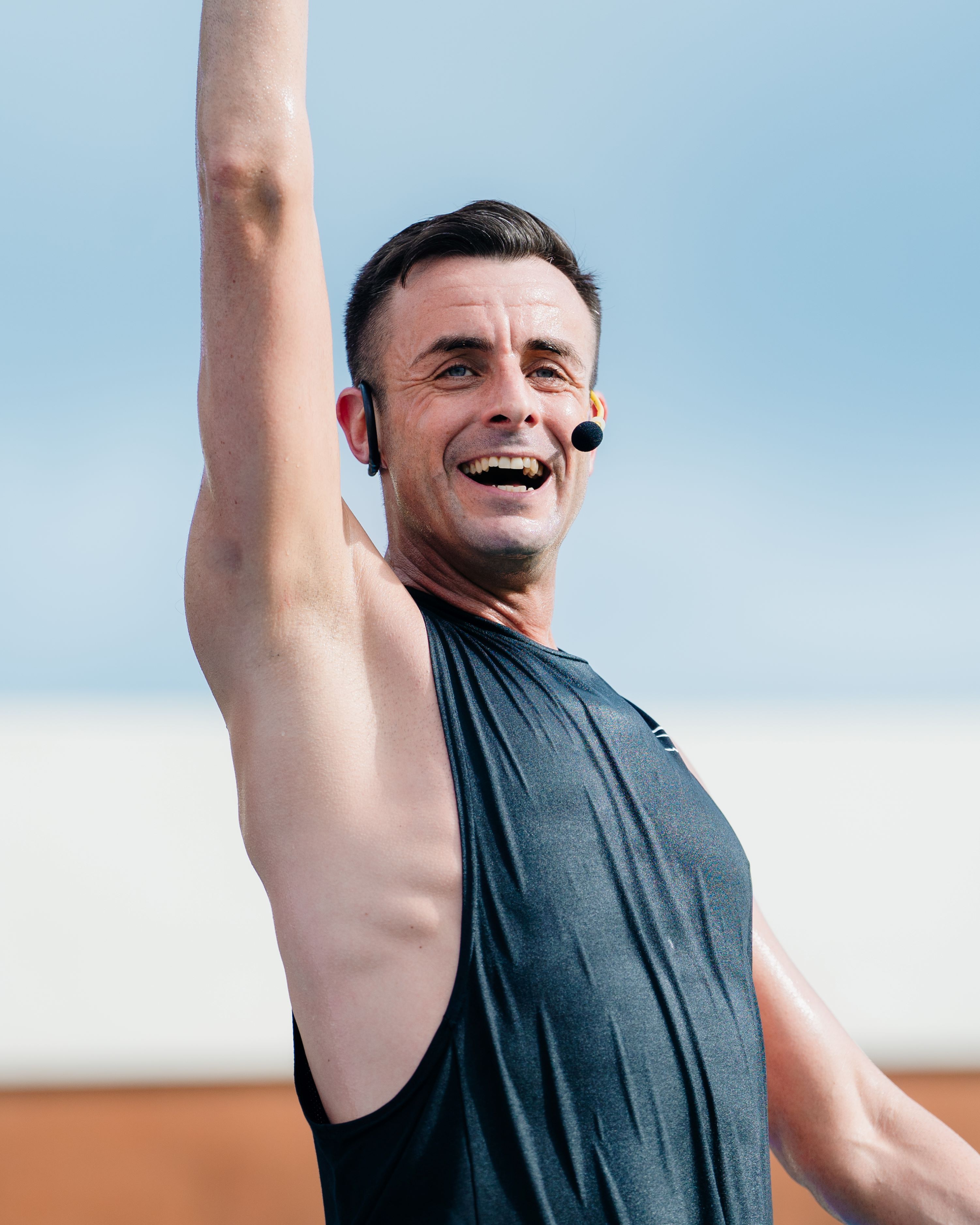 The price for the week is €90, including all activities in the programme and a t-shirt. Groups of 15 or more will receive a 50% discount off their entry fee, provided that they register together at least one month before the start of the event. For more information, please send an email to eventweeks@clublasanta.com
Places are limited, early booking is advisable to avoid disappointment. Please note that the camp is restricted to guests staying at Club La Santa.
From time to time, there are not enough participants in an event to ensure that everyone can enjoy a good experience, in which case we reserve the right to cancel. This happens rarely and should this occur you would be refunded the full amount of the event.
ANY QUESTIONS?
If you have any questions or if there's anything else we can help you with, please get in touch. We're happy to help!
YOU MAY ALSO BE INTERESTED IN