ALL KINDS OF

ATHLETICS DISCIPLINES
Train for almost all running, jumping, and throwing disciplines or use our athletics track for running training at different distances.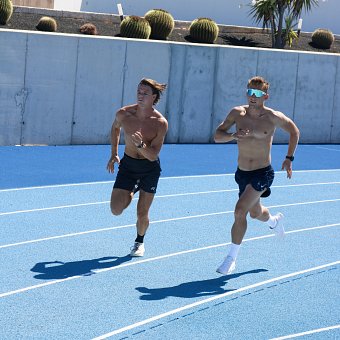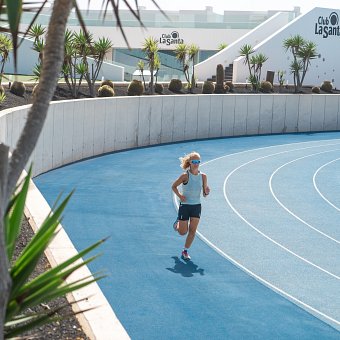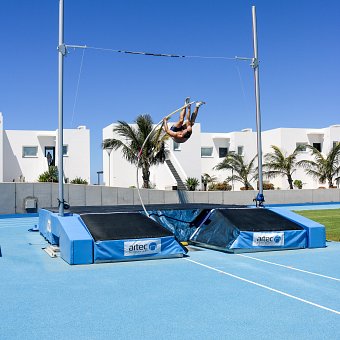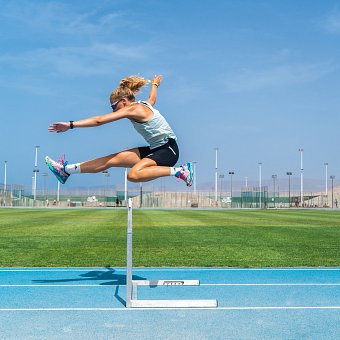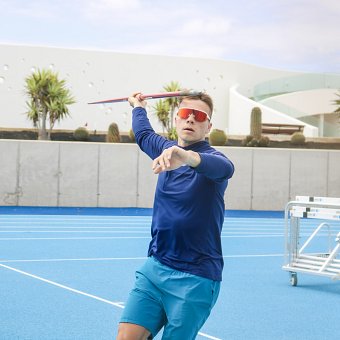 ALL ATHLETICS FACILITIES IN ONE PLACE
Use two fingers to navigate around the map
Hold down the left click and drag to navigate around the map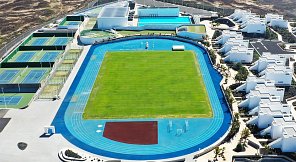 STADIUM
Our centrally located stadium offers top professional facilities for both professional and amateur athletes.
Read more
The running tracks at Club La Santa's stadium are divided according to different types of races and running shoes. On the four inner lanes, we've laid state-of-the-art Conica CONIPUR Vmax running surface that'll allow you to reach faster times and reduce stress on your joints. Our running tracks are suited for everyone, particularly professional athletes.
At the far end you will find a wide track for recreational running. Here, the running surface has a maximum shock absorption of 20%, which is easy on your joints when training in ordinary running shoes made for asphalt or trails.
We have built-in Polytan SmarTracks timers in several places around the stadium. By using the Smart Run by Humotion app and a belt with a lightweight sensor, you can get accurate data on distance, time, speed, steps and frequency.
The timers are installed in the outer two 110 m sprint lanes, the inner running lane, the 45 m running lane for the triple and long jump, the pole vaulting lane and the inner running lane on the athletics track.
If you need any special equipment for your athletics training, just contact Sports Booking.
Our stadium is a perfect training ground for everyone, including para athletes. You can find, for example, wheelchair anchors of international standards for both the shot put and javelin throw.
For safety reasons, it is unfortunately not possible to train discus and hammer throws in the athletics stadium.
YOU MAY ALSO BE INTERESTED IN