ABOUT THE EVENT
Learn new skills and reinforce old ones. Our team of top coaches will teach you to understand the importance of good body balance, relaxed breathing and efficient technique to improve your overall swimming. We will focus on your individual needs to help you improve your stroke and achieve your personal goals.
During the week, you will receive full instruction and refinement for:
Freestyle
Breaststroke
Backstroke
Butterfly
Training skills for Open Water Swimming
Timesaving starts and turns
Dryland Training and Strength & Conditioning
The course will improve your swim fitness by using different muscle groups with the introduction and variation in workouts, including swimming fast and swimming easy.
Upcoming events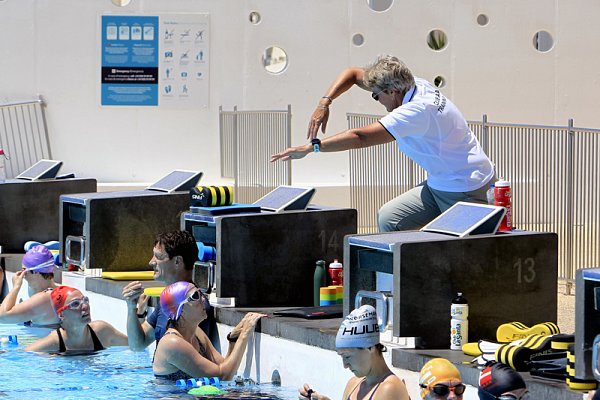 18.00
Welcome meeting Late Arrivals
---
---
---
---
---
---
MEET
THE INSTRUCTOR
MEET
THE INSTRUCTOR
Rose Jones has over 40 years experience in Swim Instructing and Coaching. Over the last 25 years she has been actively involved with Coaching Swimming and Triathlon.
She loves being actively involved with developing, mentoring, motivating everyone and anyone that she has contact with. Nothing inspires her more, than to see athletes overcome their fears in the quest to cross the finish line. ("There are so many rewards and emotions to coaching that I love and thrive on", Rose)
Among her qualifications are ASA Swim Coach, ASA Swim Teacher, British Triathlon Coach, British Triathlon Technical Official, Sports Therapist & Nutrition.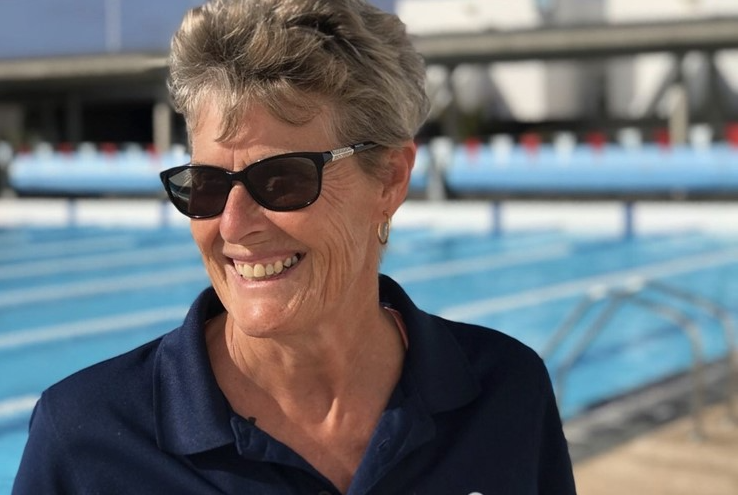 The price for one week is 180€. This includes all activities in the programme, a t-shirt, a Maurten Nutrition pack (only available for pre-signups) and the celebratory dinner.
Places are limited; early booking is advisable to avoid disappointment. Please note that the camp is restricted to guests staying at Club La Santa.
From time to time, there are not enough participants in an event to ensure that everyone can enjoy a good experience, in which case we reserve the right to cancel up to 6 weeks before the camp starts. This happens rarely and should this occur, you would be refunded the full amount of the event.
We will cater for all abilities, but we must emphasise this is not 'A learn to Swim Training Camp'. You must be able to swim at least 200m in at least two of the above strokes, one of which must be Front Crawl.
ANY QUESTIONS?
If you have any questions or if there's anything else we can help you with, please get in touch. We're happy to help!
YOU MAY ALSO BE INTERESTED IN