ABOUT THE EVENT
We are looking forward to offering you a week of exciting rides of various distances, group riding skills and challenges in the beautiful landscape of Lanzarote. On the longer rides, we would stop for refuelling.
During the camp, there will be a talk about bikefitting, also included in the week you will get a static bikefit and a strength training class to help develop your cycling knowledge. There is a lunch included at one of our restaurants and a 30 min massage in our wellness centre.
To finish a great week of training, we have a celebratory dinner on the last evening.
Upcoming events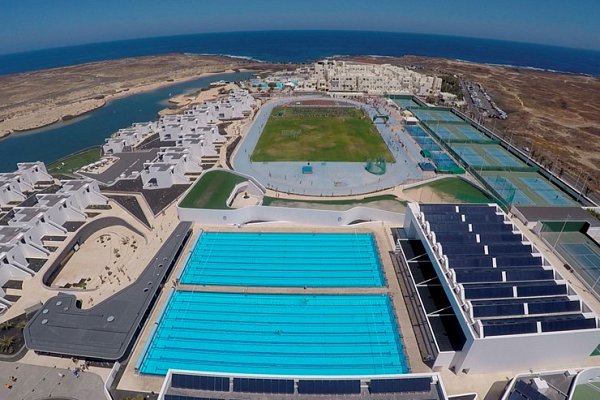 18.00
Sangria in sports café
---
9.00
Technique and group riding class
16.30
Intro to Bike Fit and Q&A
---
15.00
Light Lunch at El Lago
---
10.00
Specific focus ride (climbing) 2h
14:00
Stretching and core session
16:00
Prearranged massage
---
17.00
Intro to strength training
---
9.00
Long ride to the north of the island 4-5h
---
The price for the camp is 270€ including all activities during the week, static bikefit, massage, sandwich and refreshments on long rides, t-shirt, lunch, a Maurten Nutrition pack (only available for pre-signups) and the celebratory dinner.
Early booking is advisable. Please note that the camp is restricted to guests staying at Club La Santa.
Please note that bike rental is not inclusive of price - Please book your bike here. If you have any questions or problems booking your bike you can contact us by email: bike.center@clublasanta.com
From time to time, there are not enough participants in an event to ensure that everyone can enjoy a good experience, in which case we reserve the right to cancel up to 6 weeks before the camp starts. This happens rarely and should this occur, you would be refunded the full amount of the event.
Cyclist need to have a good level of fitness to do the minimum 2 hours of riding per day.
ANY QUESTIONS?
If you have any questions or if there's anything else we can help you with, please get in touch. We're happy to help!
YOU MAY ALSO BE INTERESTED IN